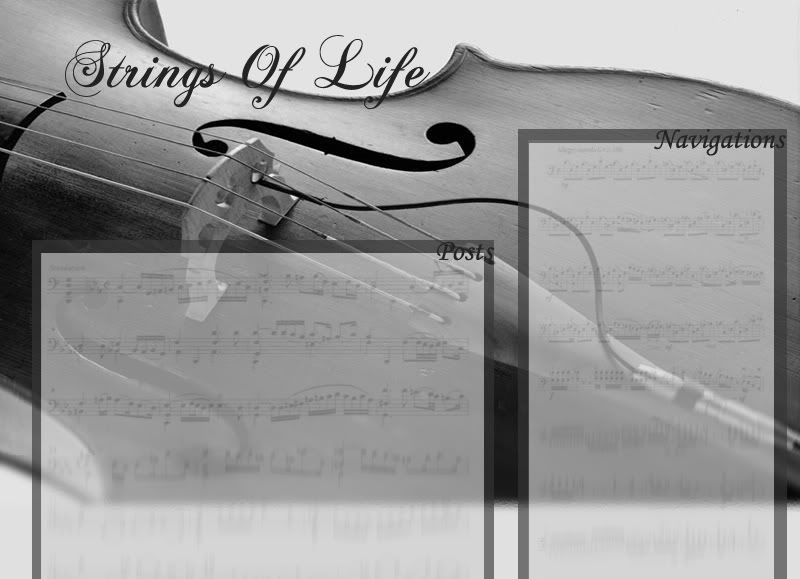 Profile
[Name] Sherlyn
[Age] 16
[Location] S'pore
[Sk0ol] bps,ftpps,wss,BS@NP(:
[EgG-CrAcK] 24 oct(:
[AbT mE]ballerina
[AbT mE]LATIN DANCER
[AbT mE]pianist
[Email]sherlyn_tsp@hotmail.com
[Lucky Colours!]red, pink

Archives
September 2006
November 2006
December 2006
January 2007
February 2007
March 2007
April 2007
May 2007
June 2007
July 2007
August 2007
September 2007
October 2007
November 2007
December 2007
January 2008
February 2008
March 2008
April 2008
May 2008
June 2008
July 2008
August 2008
September 2008
October 2008
November 2008
December 2008
January 2009
February 2009
March 2009
April 2009
May 2009
June 2009
Links
LAYOUT
4exp2'07
AK
Alex
Alicious
Amanda Lye
Amanda Yee
Bella
Benedict
Bryan
Cassandra
Caryn
Christina
Ck
Delia
Desmond
Dorcas
Evonne
Felicia
Fiona
Gabriel
Geraldine
Gwen
HAZEL
Hwee Suan
Jaleen
Jennifer
Jesselyn
Jia Wen
Jia Yen
Jinghui
Jonathan Ang
Josanne
Joseph
Jt
Jun Heng1
Jun Heng2
Kaiguan
Kenneth
Leona
LIYAN
Lynnette
Mr.Ng
Nicole
Nurul
Qaisar
Ros
Russell
Samantha
Serene
Shafiqah
Shana
Shanna
Sherene
Siti
Sofia
Siying
Steph
Suria
Sze Hui
Tze Hui
Wanqi
WGG
Xinyi
XIAO JUAN
Yasmin
Yijun
Yimei
Zend
My Friendster
Angeline
BA Envoys
Ben
Chee Siang
Fiona
Hannah
Liyana
Mattherine
Samuel
Serene
SweeSin
WeiTing
Xy
Yuloon
Brandon
Edna
Jolin
Joseph
Pamela
perfectpointe
perfectpointebk
Dailies!
BLOGGER
FRIENDSTER
YOUTUBE
IMEEM
FACEBOOK
Photos(:
Racial Harmony Day'07
Leonita's BDAE Party'07
Graduation Day'07
Prom/Grad Nite'07
Esplanade lib + Sakae
4e2 BBQ'08
Sentosa
Ferris wheel
Ben's hse!
4e2 gathering!
in msia!
bugis!
BMGTgroup.Starbucks
WoodlandsLIB
Dancecamp'08
LMSgroup@ourspace
Hi5wooo!LIB
Hi5wooo!LIBTopaz
Singfest day 1
Singfest day 2(1)
Singfest day 2(2)
Stacie Orrico
camwhore@ Pizzahut & lecture!
NPDS Beautyworld performance
AmazingRACE
Camwhore during ITB!
RedCamp
OBSE Workshop
Msiatrip dec'08
NPDS Xmas party & kbox!
Gathering at Jo's house
Countdown to the new year '09!
NPDS Sentosa outing feb'09
Stenphel's 18th Bdae!
Valentine's Day'09
SteamBOAT before exam!
NPDS Last day of exam#1
Show LuoZhiXiang!
Farewell party for Ms Liyan(BALLET)
NPDS ITfair outing!
NPDS PostComp(ECP)#1
Gossips!
You're Listening To...

Love Story - Taylor Swift
We were both young when I first saw you
I close my eyes
And the flashback starts
I'm standing there
On a balcony in summer air
See the lights
See the party, the ball gowns
I see you make your way through the crowd
And say hello, little did I know
That you were Romeo, you were throwing pebbles
And my daddy said stay away from Juliet
And I was crying on the staircase
Begging you please don't go, and I said
Romeo take me somewhere we can be alone
I'll be waiting all there's left to do is run
You'll be the prince and I'll be the princess
It's a love story baby just say yes
So I sneak out to the garden to see you
We keep quiet 'cause we're dead if they knew
So close your eyes
Escape this town for a little while
'Cause you were Romeo, I was a scarlet letter
And my daddy said stay away from Juliet
But you were everything to me
I was begging you please don't go and I said
Romeo take me somewhere we can be alone
I'll be waiting all there's left to do is run
You'll be the prince and I'll be the princess
It's a love story baby just say yes
Romeo save me, they try to tell me how to feel
This love is difficult, but it's real
Don't be afraid, we'll make it out of this mess
It's a love story baby just say yes
Oh oh
I got tired of waiting
Wondering if you were ever coming around
My faith in you is fading
When I met you on the outskirts of town, and I said
Romeo save me I've been feeling so alone
I keep waiting for you but you never come
Is this in my head? I don't know what to think
He knelt to the ground and pulled out a ring
And said, marry me Juliet
You'll never have to be alone
I love you and that's all I really know
I talked to your dad, go pick out a white dress
It's a love story baby just say yes
Oh, oh, oh, oh
'Cause we were both young when I first saw you
End of first week.
One word to describe: CRAZY!


I'd been crazily busy for the whole of first week when it's supposed to be one of the most relaxing week because tutorials will only commence next week. At this rate, I can predict that I'll be extremely drained out by next week with all the tutorials plus Envoys RD.



Oh btw, if you guys are interested to join BA Envoys. Feel free to come down to our booth!(:

Date: 27th April to 29th April (This coming Monday to Wednesday)
Time: 10am to 5pm
Venue: Underpass

We'll be looking forward to see you there!(:



That aside, I'd uploaded the performance pictures taken during CCA Fiesta!(: ........On facebook. Blogger doesnt allow me to upload anymore pictures! Booo. They said I'd reached my qouta. -.-



Ohohoh!! One more thing! My new piano is gonna arrive next thurs! ohmygosh, I can't wait! Another thing worth celebrating is, we'd managed to sell out our current piano! YAY!(((:
VIDEO TIME!
This is so sweet right? Yvonne must have taken a damn long time uploading this 7+mins video man! Thanks babe!<3>
This is VIDEO CRAZE! Illias just posted this FEXCO'09/10 video on facebook! I was shocked that they actually made a video outta our exco camp! hahah. Thats really sweet of them! Aww. I feel so loved now. hahah. Thanks people!(:
Hohoho, I'm freaking tired now. My eyes are damn red because of the lens and I wasn't feeling very well now. I just realised that I didnt take my medicine on time today. lol.



Anyway, I went for my piano lesson this morning. It was so screwed up because of the serious lack of practise. My schedule was packed with lots of events especially with 2 camps for the past 2 weeks. I'm glad that my teacher understood me though. haha. After my lesson, I went to school for gym. But we didn't manage to gym in the end cos the orientation wasn't today! BOOOOOOO!



Aside from that, we met Brandon and Chongaik and Jiajia in the studio. Danced for a while then we're off to Beauty World cos the guys needed some haircut. haha. Vain. We brought back some prata and fries as our dinner! Yum yum!



Oh, Joseph showed me some scary audio recordings on his lappy. I was freaked out, totally. I screamed like 4 times throughout that 3minutes-or-so recording. Edna was telling me that I was screaming damn loudly while listening to it. Luckily we were in the studio, else I think people will think that I'm crazy or something. haha.



Had our formation practise after that. It wasnt that good though. I kept having this sudden urge of vomitting after dancing Jive. Its so irritating! Plus, we had to dance consecutively twice! But I was so glad that Andy is my formation partner. He's so funny! He knew that I wasn't feeling very well so he decided to make some funny funny sounds to make me laugh while dancing. I was taken aback because Andy seldom have any expression while dancing. So I was kinda shocked. Thanks dude.




Practised with Brandon and Kh for a while. It just feels so great dancing again. Yay! How I wish everything could be just as simple as this - Go with your passion. BLEAH.
BAOC'09
First day
My day started with meeting EdnaMUMMY at KAP for breakfast. It didn't start well cos I was having flu, sore throat and cough that day. Plus, it was just DAY1 of BAOC'09. Anyway, I met up with Brandon and the rest at the STUDIO for makeup. The performance time was pushed early so I didn't really have the time to rehearse once with Brandon before the performance.
I was freaking nervous at the backstage. Thank goodness, Brandon was beside me. haha. I feel so much better with him around. That funny guy, lol. Brandon and I finally get to rehearse once when we were behind the curtains. haha. The performance was alright, I hope the audience enjoyed our performance! hahah. Performed TWICE for 2 batches of BAOC'09. I prefer the second one than the first one though. haha. Oh and Thanks for the cheers and support, my lovely friends! <3>
My makeup artist, EDNAMUMMY!
My performance partner, BRANDON!((:
Went for BAOC'09 RUSTIC COUNTRY 10 after my performance. They were super sweet. They welcomed me with lots and lots of cheers man! I saw my freshies for the FIRST time but they'd already saw me on the stage performing. So cool. lol. Day 1 of BAOC'09 was rather slack cos its just flag painting after performance.
Second day
The second day of BAOC was pretty much enjoyable. But I thought the games could be more original cos most of the games are from last year's BAOC. Overall, I'm quite glad that there're no one from my group who went for the performance practise cos it would be a pity for them to miss out the games. I guess it kinda bonded my group together. Yups. I love the water bomb game cos I can really see my groupmates working together. You guys did a great job man!:D
Third day
Okay, it was some butt-training session man. We have to sit at the CC for like 5hours plus for the performance etc. haha. Oh and the highlight for the day was BRANDON THE CRASHER! hahah. He crashed into our BAOC'09 just to talk to ChongAik. So gay! hahah. Besides the normal performances, Matthew put up a waxing show for us cos he lost his bet with Glenn the day before. haha. They were so funny. lol.
Went for dancecamp meeting halfway through the performance and after that, we started our intensive practising of JIVE FORMATION ROUTINE for our supposedly audition which ended up saying that the audition was a fake one cos they wanted us to practise our jive formation routine doubly hard. Yups. But they managed to split us up into 2 different groups. I'm quite satisfied with my group cos Jolin, Brandon, Andy and Edna were inside.(: haha.
ChongAik joined us in the studio after his BAOC too. haha. Anyway, we stayed in the studio till 11plus and after that Edna and I went to the market to taupou food to eat. The moment I reached home, I bathed, ate and I slept. haha. Sounded like a pig's life. But I was freaking tired by the time I reached home. Didn't join my BAOC group for dinner though:( Next time then!(:
haha, CRASHER!
Oh and I went to the doctor today. I'm like flooded with medicines now. I have to take 4 types of medicine - Flu, Cough, Throat infection pills, and Anti-biotics. The worse thing is, I have to bring them for my ENVOYS CAMP from Monday to Wednesday! It's gonna be so troublesome!BLEAH.
My day was kinda screwed up in the morning. I think the organising committee was kinda disorganized. They made us wait for them for about 1+hour the other time and today, they made us wait for about 2hours! Personally, I find it a waste of time because I have some other more important things to do than to wait for them there. And because of that I was late for my other meeting too. So irritating!
Oh well. Aside from that, Brandon and I will be performing for Baoc'09 tml. I'm excited yet nervous. haha. Wish me luck man! And
THANK YOU EDNAMUMMY FOR HELPING ME OUT WITH MY MAKEUP TML! I love you! <3>
Anyway, here wishing all the couples who are performing tml
GOODLUCK!
On the side note, my partner and I managed to find a song for our Jive performance routine on Sunday! Yayness! Now, we'll have to think of our starting and ending parts. Yups. I hope I won't get stage-fright or something! haha. It's afterall a public performance. *stress* Gosh, I'm like pressed for time for the whole of this week. I have to remember 3 different Jive routines for tml and Sunday's performance and our formation routine! Plus, PRACTISE and BAOC and STUDY FOR MUSIC THEORY EXAM IN MAY. BLEAH. I'm like burnt already. To add on to it, I'm STILL SICK. Now with sorethroat and flu.:X
After the BAOC preparation today, I went for my piano lesson. Was kinda screwed up, can't really play very well, maybe cos I wasn't feeling very well after this whole long day today. (I wonder how am I gonna cheer tml:S) But then again, I met GX at central just now. Haha. Just yesterday, we were saying why didn't we meet each other these few days at tpy central cos I remember that time I used to bump into her almost everyday or at least almost everytime I went out. ANYWAY, she's selling sculpture balloons! haha! So unique right? lol. Her friend and her were so goodie goodie good cos they gave me a flower and a hand-band! Pictures are BELOW! haha. It made my day although my day was quite sucky today. But well, THANKS!((:
BLEAH. I'm feeling a little feverish now. So irritating especially with the flu bug, blocking my nose. I just had some medicine for flu and fever. Hope that I'll be fine by tonight cos I'm gonna go swimming tml with my brother and XJ! haha.
Skyped with Jolin yesterday and she's such a sweetie. haha. She made me laugh even though I'm "suffering" with flu! hahah. As she said, she really can make people laugh. haha!
I'm damn shagged now for dont-know what reason. haha. I guess I'm just overwhelmed by so much stuffs recently. BLEAH.



Aside from that, watched Confessions of the Shopaholic with Brandon, Jolin and Melissa. Jiajia joined us for shopping before that. Haha. I think I gained weight already, kept eating non-stop these few days. Went to Brandon's bubble tea shop with Jiajia before watching the movie. BRANDON MADE BUBBLE TEA FOR US! So sweet right? haha. Its really very nice! Especially the strawberry! <3



Jiajia didnt join us for movie though cos she had something on after that. Went for Ramen Teh to eat sushi for dinner! haha. Its kinda sucky cos they don't serve plain water! Humph! I still prefer to eat Sakae buffet. Fiance, next time we shall eat Sakae buffet k? ((:


K thn, I shall rest now. Goodnight people!(:
I hope you guys had a wonderful April Fools' Day today/yesterday. I was fooled by Cheryl, EdnaMummy, Jojo, JJ, and BigCK. I felt so stupid yet smart. haha. At least I guessed that they were trying to trick me but they managed to fool me during the first part though. haha.
I had the time of my life today man!
MY PARENTS BOUGHT ME AN UPRIGHT (GRAND) PIANO!
Gosh! They rocks! It ain't that cheap even though they're having a promotion now. OMG, I'm so happy! I can't wait for my new piano to arrive! hahah. The sound produced is mellow and pleasant to the ears. awww. And most importantly, it'll be placed in my new room(hopefully). hahah. Great! Woohoo!
Oh, the saleslady there was damn nice. She allowed me try out the grand piano - it was in the display room, locked. The sound is even nicer than the one that we'd gotten especially the one which costs 25K. But it was too bulky so yeah, we decided to settle with an upright piano. Its okay! I'm already satisfied enough.(: Yay! And the best part is, I only have to contribute about 1K to my parents for the piano, considering that the piano costs around 12K. But of course, I will repay them back once I start working(:
I'll be waiting for it to arrive!(((:
Get awesome blog templates like this one from BlogSkins.com
Get awesome blog templates like this one from BlogSkins.com