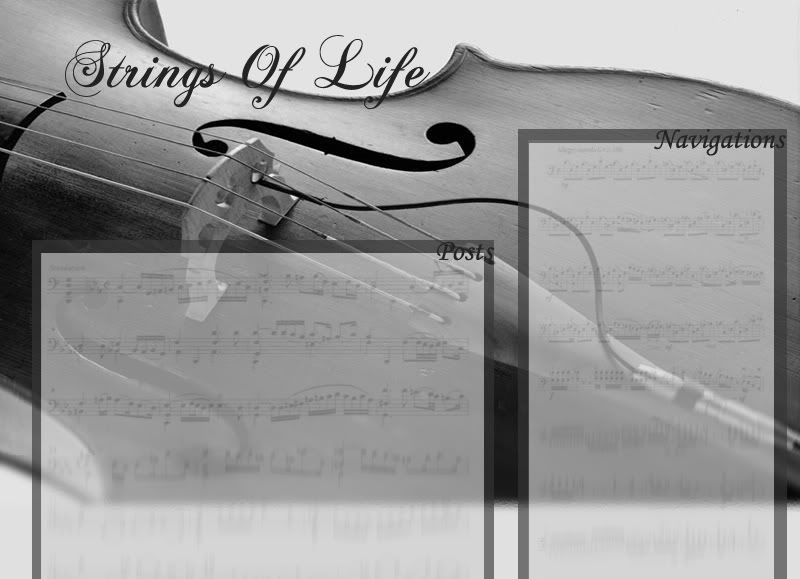 Profile
[Name] Sherlyn
[Age] 16
[Location] S'pore
[Sk0ol] bps,ftpps,wss,BS@NP(:
[EgG-CrAcK] 24 oct(:
[AbT mE]ballerina
[AbT mE]LATIN DANCER
[AbT mE]pianist
[Email]sherlyn_tsp@hotmail.com
[Lucky Colours!]red, pink

Archives
September 2006
November 2006
December 2006
January 2007
February 2007
March 2007
April 2007
May 2007
June 2007
July 2007
August 2007
September 2007
October 2007
November 2007
December 2007
January 2008
February 2008
March 2008
April 2008
May 2008
June 2008
July 2008
August 2008
September 2008
October 2008
November 2008
December 2008
January 2009
February 2009
March 2009
April 2009
May 2009
June 2009
Links
LAYOUT
4exp2'07
AK
Alex
Alicious
Amanda Lye
Amanda Yee
Bella
Benedict
Bryan
Cassandra
Caryn
Christina
Ck
Delia
Desmond
Dorcas
Evonne
Felicia
Fiona
Gabriel
Geraldine
Gwen
HAZEL
Hwee Suan
Jaleen
Jennifer
Jesselyn
Jia Wen
Jia Yen
Jinghui
Jonathan Ang
Josanne
Joseph
Jt
Jun Heng1
Jun Heng2
Kaiguan
Kenneth
Leona
LIYAN
Lynnette
Mr.Ng
Nicole
Nurul
Qaisar
Ros
Russell
Samantha
Serene
Shafiqah
Shana
Shanna
Sherene
Siti
Sofia
Siying
Steph
Suria
Sze Hui
Tze Hui
Wanqi
WGG
Xinyi
XIAO JUAN
Yasmin
Yijun
Yimei
Zend
My Friendster
Angeline
BA Envoys
Ben
Chee Siang
Fiona
Hannah
Liyana
Mattherine
Samuel
Serene
SweeSin
WeiTing
Xy
Yuloon
Brandon
Edna
Jolin
Joseph
Pamela
perfectpointe
perfectpointebk
Dailies!
BLOGGER
FRIENDSTER
YOUTUBE
IMEEM
FACEBOOK
Photos(:
Racial Harmony Day'07
Leonita's BDAE Party'07
Graduation Day'07
Prom/Grad Nite'07
Esplanade lib + Sakae
4e2 BBQ'08
Sentosa
Ferris wheel
Ben's hse!
4e2 gathering!
in msia!
bugis!
BMGTgroup.Starbucks
WoodlandsLIB
Dancecamp'08
LMSgroup@ourspace
Hi5wooo!LIB
Hi5wooo!LIBTopaz
Singfest day 1
Singfest day 2(1)
Singfest day 2(2)
Stacie Orrico
camwhore@ Pizzahut & lecture!
NPDS Beautyworld performance
AmazingRACE
Camwhore during ITB!
RedCamp
OBSE Workshop
Msiatrip dec'08
NPDS Xmas party & kbox!
Gathering at Jo's house
Countdown to the new year '09!
NPDS Sentosa outing feb'09
Stenphel's 18th Bdae!
Valentine's Day'09
SteamBOAT before exam!
NPDS Last day of exam#1
Show LuoZhiXiang!
Farewell party for Ms Liyan(BALLET)
NPDS ITfair outing!
NPDS PostComp(ECP)#1
Gossips!
You're Listening To...

Love Story - Taylor Swift
We were both young when I first saw you
I close my eyes
And the flashback starts
I'm standing there
On a balcony in summer air
See the lights
See the party, the ball gowns
I see you make your way through the crowd
And say hello, little did I know
That you were Romeo, you were throwing pebbles
And my daddy said stay away from Juliet
And I was crying on the staircase
Begging you please don't go, and I said
Romeo take me somewhere we can be alone
I'll be waiting all there's left to do is run
You'll be the prince and I'll be the princess
It's a love story baby just say yes
So I sneak out to the garden to see you
We keep quiet 'cause we're dead if they knew
So close your eyes
Escape this town for a little while
'Cause you were Romeo, I was a scarlet letter
And my daddy said stay away from Juliet
But you were everything to me
I was begging you please don't go and I said
Romeo take me somewhere we can be alone
I'll be waiting all there's left to do is run
You'll be the prince and I'll be the princess
It's a love story baby just say yes
Romeo save me, they try to tell me how to feel
This love is difficult, but it's real
Don't be afraid, we'll make it out of this mess
It's a love story baby just say yes
Oh oh
I got tired of waiting
Wondering if you were ever coming around
My faith in you is fading
When I met you on the outskirts of town, and I said
Romeo save me I've been feeling so alone
I keep waiting for you but you never come
Is this in my head? I don't know what to think
He knelt to the ground and pulled out a ring
And said, marry me Juliet
You'll never have to be alone
I love you and that's all I really know
I talked to your dad, go pick out a white dress
It's a love story baby just say yes
Oh, oh, oh, oh
'Cause we were both young when I first saw you
hey guys!
wells, went to Jack's hse to study today(: hehe. he bought me flowers, chocolates and a mini thumbdrive. hahas. thanks dear for the surprise! tho you cheated me tht we're gg to the lib. lols. come to think of it, im quite stupid to actually believe tht thr's a lib in an area which is full of HDBflats. lols.
anws, bought the flowers back home. surprisingly, my mum din ask much regarding the flowers and even told me tht she wana get a vase for the flowers. LOL. btw, my mum doesnt know abt us yet. hahas. yupsyups. so i shall end my post with ........
hello guys! im here to blog again !(:
yups. these pics are taken on mon(: i couped it from ben's blog. lols. yups. we were at bukit timah plaza, playing pool(: hahas. and ben took this video. damn funny lar. JX, you're gonna be famous yet again. hahahas.
jack
saw those laptops? hahas. my laptop casing is the BRIGHTEST OF ALL. so am i ! :D
the INNOCENT *coughs* jx. notice the colour of his shirt and pants. and say it out in chinese. green, white. HAHAH. din notice it until Jack told me abt it. lols.
hehehe. i know how to play pool okay ! hahas. (;




anws, went to marina square to do our bmgt project today. hahas. it was quite productive as compared to ytd at kap cos we managed to come up with some ideas. yups. i also did the dss e quiz and the reflection thingy alr. hahas. im satisfied with myself. lols. cos we went to shop for a while too. hahas, i cant resist the temptation to SHOP as i was walking pass the shops at marina square! lols. i guess tingwei was right, i DO looked like an auntie. hahahs.




ooh ooh, and our bmgt grp cam-whored at starbucks too. hahas. these are the pics we took ! (:

stupid EP. he blocked my face. urghh.
hahaha. unglam ep!
blocked me again-.- huur~
zane trying to act cool whn he's not. hahaha.
omg! broken-wrist!
trying to act serious. but i guess its mission impossible as we're just so lovable and CUTE.
lets do the zane sign ! lols.
kill him !
last but not least.... the i-duno-wht-to-classify-under looks! lol.
hello guys !





my supposedly elearning week [which is no sch for a week, supposedly] was all packed by projects meeting and study grps. lols. im having like 2 projects which is due aft the break. apart from tht, i still have 1 or 2 more projects to be completed. gosh. im so screwed. gonna be so damn bz for the nxt 2 3 weeks which is supposed to be my break ! urghh. well, i shldnt grumble any longer. but dont worry, i will set aside time for GSS and oso for you, sweets!(:





anws, met up with jx, xiaowei, ben and tim at kap to study. i hate dss - this is my 34972365102 times saying it. seriously. i spent the whole aftnoon doing dss and yet, i only completed unit5-1. still have unit5-2, 5-3, and 5-4. urghh. stupid topic. actually wanted to do the applications 1st. but i dont understand it. so i started doing the lessons. which is really very time-consuming.





went pooling aft tht for a while. jack joined us. yups. jack and i were on the same team. and yups. we won TWICE! hehehe. and aft tht, jack sent me home(: ooh, and he saw gx while walking to my house de bus stop. hahah. gx, dont be jealous. he's just so sweet to me. hahaha. gx's jealous of me lor. cos benson din send her home.:/ jack, gx said tht you're good and tht if you continue sending me home, she'll snatch you away from me. be careful hor. dont be her nxt victim. :0 lols, but i think you wont. see, i trust you eh! honoured? hahas. and i think those who're reading this post would roughly know tht jack and i are tgt !(: i love you , sweets!:D hehe. actually wanted to trick junxiong tht we're not tgt yet. but i guess he's too smart alr. hahas. cant trick him lor. urghh.
gosh, i think im down with flu. hai.. so tired. anws, Serene, Liyan and CK came to NP today. hhehe. met up with Hazel too.(: its been quite some time since i saw them! hahahs. so happy to see them lor. lol.





yeah! nxt week's e-learning week! yupsyups. but i still have to go to sch on tues, thurs, fri and sat. for ccas and IS module. so its like, no diff. anws, i think my lms classmates have talent for acting. lol. they presented skits for the assignment 2 presentation. yups. and they acted very well, initially. just whn i thought they acted the quarrelling part really well, they suddenly burst out into laughter. hahahah. funny lar.





lols, my younger bro is just so cute. just now, he's like looking into the mirror, making those funny faces. whn i asked him wht was he doing, he suddenly ran towards me and hugged me. lol. this is how he shows his paiseh-ness. hahah.
urghh. im so tired now. *yawns* you shld see how many billion times[okay, its a bit kua zhang. but then again....haii.] i yawned today. slpt thro out the bus journey to NP today. was so slpy during maec lecture. and tht stupid lecturer is sooo damn baised lar. she kept comparing us with the other courses' ppl and kept saying tht our seniors are the worst performing among the other business courses. wth.. she kept repeating it over and over again lor. its so irritating lar. urghh. im so damn pissed off by her.






anws, went for dancesport today. being typical singaporeans, we lived up with the kiasu-ness and went for dancesport at 5.40 whn the registration for the camp only starts at 6. so yups. we were one of the first few who went to register. cos only the 1st 20 couples can go for the camp. yups. i cant wait for the camp! hahah. ooh, and im gg to sch on sat for dancesports. see, im hardworking ! haha.






okay, while typing this post, i've alr yawned at least 5 times. so i think i shld be gg to slp anytime now. tired eh. i had been slpg at 2+am for the past few days. haiz.. kk, i shld be gg. tml still gt lms presentation and meeting. boohoo. so i think i will be skipping piano tml ):
HELLOS!
okk, just a short post. cos i havent done my biz law and maec tutorials for tml ! gosh. okk, anws, i think my coming 2 weeks' break will be VERYVERYVERY packed. cos im gg for this dancesport camp on 10th jun to 13th jun. and envoys camp on 16-18jun. and im joining dancesport competition which will be held on the 28th jun. so i would have to go for the "day" camp on the 2nd week of my break to practise dance. and it kinda clashes with envoys camp. gosh, wht am i gonna do? andand, i will be gg back m'sia to visit my grandparents during the break too. yupsyups.
anws, dss test and presentation today. omg, our class guys wear until very formal lor. :0 din expect that. hahas. yupsyups. dss test was alright(: luckily i did participate in the pbl stuffs. and thanks ben for coaching me dss!(: anws, we were like playing games during dss tutorial cos the other grps are presenting. so yups. and guess what? i finally won zane! hehe. i gt 30seconds! okay, here's the evidence........

uhm, the font is not very clear. but whts more impt is tht you can see the 30SECONDS. LOL. yeah! guys, if you all wana play, you can go HERE! kk, i shall be off to do my tutorials! BYE! (:
okay, so we went ben's hse ytd. we cam-whored with jack's webcam. lols. took quite a lot of unglam photos which i'd deleted some of it alr. lols. okay, these are some of the pics taken. the rest of the pics are
HERE!
ok, i shall let the pictures do the talking!
omg, they're licking benben!
Hannah looked so demure in this pic which is sooo unlike her. oppps! hahahaha.
opps! i think my previous comment is wrong! haha. she looked so fierce in this pic lor! haha!
at Justacia! haha. i just love the food thr!(:
yujia!
hear no evil. see no evil. say no evil. smell no evil. lols.
hahaha. look at jx! lol, blowing kiss to yujia seh!




ok, so yups. those were the pics taken. oh, CONGRATS to hweesuan cousin! she gt a job @ vivo!(: gdgd, nxt time i shall go and visit her!:D anws, went for ballet today. yups. and ohohoh, i cut my hair! haha. finally!(: think its quite alright. better than the last time round. i shall ask tht lady to cut for me the next time! (:




anws, watched IRON MAN just now with papa, mummy, korkor, didi, aunts and cousin. lol. its kinda funny at some parts. and i gt scared by the sound effects, as always. hahas. thats why i cant watch horror movies. lols.




gosh, i just realised that i've gt ALOT of things to do! im now having 3 projects! due to the stupid dumb public holiday, we had to make up for our lecture and tutorial for tht day. and for the rest of the coming week, i will be gg home L A T E. siann. and my lessons starts at like 9 am? den gotta stay in sch till 9+pm EVERYDAY? omgosh! 12 hrs in sch! *faints* and guess what, CT is rd the corner! urghh..



please dont mind us. cos we just LOVE to cam-whore! hahas. pictures taken from Angeline's blog!(: we're at ourspace btw. hahas.
no editing. its just the sunlight out thr!
trying to act cute whn we're alr soooo cute. hahaha.

kk, so those are my classmates(: cool right? yes, we rocks! I LOVE TB25! esp angeline gf and XY dear and lina and all the girls in our class! hahah. yups. time files. cant believe that i've been in NP for like a month! thanks to ben, ogmates and TB25, im having a great time here. (:




guys, try pronouncing market basket again and again. you know what? whn i was presenting the maec tutorial qns just this wk, i said masket basket instead of market basket. the funny thing is im like the only one in the class laughing at my own mistake.[btw, i was in front of my class then.-.-] oh, and i think im an influential person. cos at the later part, our tutor started saying masket basket too! hahahah.





okk, gonna meet up with Hannah, Jack, JX, Ben and YJ tml to study! hahas. hopefully, we WOULD eventually studied. and yups, gonna go shopping aft tht! ooh, hannah and i shopped online today and we bought a top at only 15bucks! cheap right! haha.

ELLO !




yes, i finally gt my danceshoes which costs 95bucks! hahas. im so excited! ohh, and i decided to go competitive(: you all shall see me dancing on the dancefloor at NTU in 28th jun! haha. btw, if anyone of your wan the tickets to the competition at NTU at 28th jun 2.30pm to 9.30pm, ask from me k! student tickets are selling at 20bucks each and adults at 30bucks each. buffet will be provided, i think. hahas. come and watch me dance yah! if i were to get in the competition, that is. (:




yups, i think i will be gg for the NPstrings tml(: just go thr and take a look.(: i think im very ambitious. lol, i wan to learn ALOT of things. i wana learn violin, guitar, jazz, contemp and modern ballet. cool right>? hahas. ok, nxt time i shall ask huihui to teach me violin and ep to teach me guitar since they're in NPstrings. hahas. anws, i really think i need a new piano. i hate the sound texture of my current piano. so sharp and rough and it sounded so no depth. urghh. i shld pester my parents for a new piano from now on. hahas. but damnit, it will cost like over 10K for a good piano lor. ): boohoo.
hey guys!




im in my dss class now. see, im EARLY. for the first time. hahas. waiting for the teacher to start the lesson. yups. poa quiz ytd was cancelled. yippee! hahas, hopefully i will be paying attention in class ltr! but i doubt i would do so. haha.




so, ytd i was with my classmates at ourspace, doing dss. yups. im hardworking, and i know that.(: did the pbl and the applications. applications this wk was relatively easy. and pbl was okay too, for now tht is. anws, did some revision ytd too. i shld seriously get down to STUDY. cos ct is just 2 wks away. hai..




kk, i gtg(: bye!

if you'd noticed[or rather, if you're not blind. hahhahaha.] , i just made the font bigger and chged the colour. is the font better now? colour wise? lols. comments please.(:



HAPPY MOTHERS' DAY! i hope you treat you all treat your mums super good today! not just today, but the rest of the many many many many days!(: anws, went to meet my cousin in the morning today at tpy central. went ballet tgt.(: as usual, i had lots and lots of laughter during class. Ms Liyan is really "cute". and whn she's doing sth mean to us, she'll be smiling to herself. p.s. mean as in like giving us really tough exercises. haha, i think she felt guilty too. hahah.
kk, a short post for today. cos im having poa quiz tml! and guess wht? i had tons of tutorials undone. 2 wks more to CT! thts really fast. well, but at least thr's 2 wks break aft tht(: mugmugmug! lets study, guys.
HELLO!




okk, i'd noticed tht i havent been updating my blog recently. sorry! hahas. was busy with sch stuffs. and im lacking of SLEEP. seriously, im so damn tired these few days. i think its because for the whole of this week, i had been staying back aft sch till 6plus. i cant stand it alr. hai, nxt wk, i shall go home EARLIER, hopefully..




anws, let me recall the stuffs i did for the previous days. uhm, basically on thurs, i ended my lesson at 1 and my dancesport prac was at like 630. so i went for lunch with my classmates at SIM canteen. the guys are REALLY had a BIGBIGBIG appetite. they ate like 3, 4 servings of the food thr. they're crazy man. anws, went to ourspace aft tht. revised a little. den played cs with guys thr. hahas. ooh, and i think im gg for the NPstrings nxt thurs.(: cos i found the self prac for dancesport on thurs is a complete waste of time. opps!:x




well, on fri, i went for the envoys event aft my LMS lesson. so yups. it was quite fun tho sometimes i really catch no balls. hahah. anws, went out for dinner @ vivo with ryan, jack, jx, and kaijun aft tht. ooh, coy was ryan's maths teacher at SJI! hahah. so coincidental seh. anws, we shopped at vivo aft dinner and den went up to the duno-whr place to just laze ard, talking some nonsensical nonsense. ahha, they're so damn bad lar. kept making fun of me eh! huur` ooh, and i found out some of my frens' kou tou can alr. hahah. jx - seh seh.. jack - ay ay and ehlo. ben - smilex=). haha. guess whts mine? hahas.




anws, we found a cheer for bob aka ryan. hahahas. i cant wait for the envoys camp. and apparently, jx had alr pictured how its gonna be like. k, i shall repeat wht he said. "jack would be shooting bob with the cheer while bob will give jack all sorts of nicknames.
then bob also will sabo jack if he has the chance. hahah." lol, this is wht i quoted from jx. hahahs. anws, thanks jack for sending me home!(: hahas.




went to meet xj today at bishan lib(: studied alittle and we started playing mario. hahas. liyan and hazel cant make it todayD; i missed them! haix.. wells, we shall meet up soon yah gfs? "YES!" yups, i heard you saying YES! hahah. (: wells, i think im getting weaker and weaker these few days. i started to pant aft a short dist walk. i think its partly cos of tht stupid poa tb and the laptop i brought along today. i was so scared tht my asthma would come back. :S




kk, i guess i shall be off to do my time-consuming dss lessons! urghh.
im gg crazy now.




bmgt is really very troublesome. presentation tml and tutorials undone. the tutor cheated our feelings. she said she would help ur grp out for the presentation. but apparently, she din. and we just started preparing for the presentation today. hai..




anws, during macroecons today, we played the snake and ladder game. its sth like a knowledge game. hahah. the teacher would ask us some qns and stuffs like tht. yups. so we managed to trash the guys except zane and ep cos they're in my team! they very lucky ah. hahah. yups. and we were awarded one more participation marks as a reward! :D




went for the scholarship interview today. and the interviewer were so danm funny. haha. i was outside the interviewing room and i heard lots of laughter. haha. attending their interview is just like having casual talk to friends. seriously. they even asked me about my dancesport guy partner. lols. okk, i gtg ~ bmgt tutorials are waiting for me at my desk. hai.
i love Yukie Nishimura! anyone gt the scores?? hahas. its beautiful isnt it? so relaxing!



anws, we had a mass class convo during dss today(: i think thr's ard 17 ppl in it. they're just sooo funny lar! hahah. i cant help laughing into the laptop screen. and guess what? our teacher actually thought tht we were laughing at her so-called 'jokes' but actually we were laughing at the convo lar. and she went on saying "whats so funny abt this? *laughs* " =.=



ooh, i cant wait for the freshmen dance party thingy on fri! but...i havent asked my parents if i can go anot. hahah. anws, i hope all b25 peeps can come! i think it would be very fun(: haha. okay, i gtg alr!
byeee~
haiz...




im having a slight fever now. boohoo. my face is now burning red. hai.. and guess what? im supposed to go to my grandparents' hse to eat steamboat now! but instead, im here blogging.); cos SHERLYN is CONSIDERATE enough to think for the kids thr. :D ltr if i go, i'll chuan ruan to them. so better not go. )):




wells, went for ballet this morning. Ms Liyan is so cuteee lar. whn she gave us the unseen work, she was like smiling to herself. so steph went like " ehh, y is she laughing to herself?" she said it so loudly tht everyone could hear it. so we burst out into laughter. hahas. i think our class is crazy and VERY random. hahas.
hello!




so siann.. its so hot these few days and i guess i had too much bah gua alr. [p.s. my dad bought it a few days back.] and haiz. im currently in the same boat as liyan. sore throat and flu and headache. boohoo. o wells [omg, y am i using ben's slang?:S], had the BA envoys interview on fri. and guess what?> i got in! heheh. many of my frens got in too! YEAH ! so we can go to the camp tgt! :D




gosh, im supposed to be doing my DSS.. again-.- haiz.. i loathed dss seriously. its so damn boring and the tb is sooooo thick! im gonna unbind the tb tml and put it into a ring file. so nxt time i shld just take out one chapter for class! hehe. im clever right? hahaha. wells, how i wish i could perfect my piano pieces. haha, i know thts random. yups. but i guess i had to concentrate on my theory part! think im gonna take my exam this yr! den i would be able to teach! YEAH !




anws, im so glad tht im having dance tml! hehe. luckily, i gt learn ballet outside. if not, i will become a fatty bombbomb by now! hahaha. okay den, gtg! byeeeee`
i heard this song on ben's blog. i've been searching for this song ever since BAoc.(: i love it! so...enjoy!(:
HELLLO ! okay, let me dedicate this post to ben! hahas.
ANWs, met up with ben, jack and junxiong in the morning today. actually, tt7 is supposed to meet up at 1. but they wanted to eat breakfast. so yups. we met earlier at the nearby macs. aft eating breakfast, they dragged me to play CS with them. huur` they're just being LAMEZ.. O WELLS...it was quite fun actually. haha. i think if i hang out with them more often, i'll be addicted to it. lol. O WELLS, met up with the rest of tt7 at ard 1plus and we went pooling(:
and they're soo bad lar. kept making fun of me. huur` now even Hannah's bf is making fun of me. boohoo. at the first sight, i thought he was a serious guy. but i guess i was wrong. very wrong. O WELLS, they're just being LAMEZ. O WELLS, gave Daryl and Ben their presents(: ehh, we spent time doing up their presents okay! its the thought tht we're more concern with. haha.
ooh, i think my mum isnt too pleased with me these few days cos of the fact tht i kept gg out with my frens and tht i went back home late on wed. jx, jack and i were doing ben's present till 9plus on wed. den we decided to go for dinner tgt. and i ended up reaching home at ard 11.30pm. :0 whts more, i conferenced with ben, jack and jx aft i reached home til 2plus. :/ so my mum was nagging at me since then. haiz. O WELLS, i'll just have to SMILEX=)
hahaha, i have to admit tht i was laughing while typing this post out. funny eh. if you get what i mean. O WELLS, this is some of the pics we took today!(:
this is the puzzle we made for ben!(:
pooling! (:
from the left : Xiaowei, Jx, Jack, Ben, me, Hannah and her bf.
hahaha. oh btw, if any of the tt7 are looking at this, must tag ok! SMILEZ=)
Get awesome blog templates like this one from BlogSkins.com
Get awesome blog templates like this one from BlogSkins.com