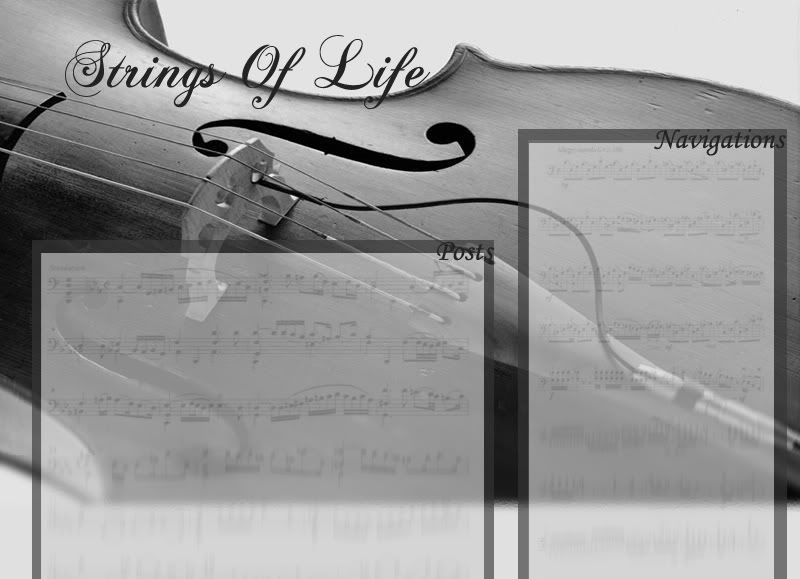 Profile
[Name] Sherlyn
[Age] 16
[Location] S'pore
[Sk0ol] bps,ftpps,wss,BS@NP(:
[EgG-CrAcK] 24 oct(:
[AbT mE]ballerina
[AbT mE]LATIN DANCER
[AbT mE]pianist
[Email]sherlyn_tsp@hotmail.com
[Lucky Colours!]red, pink

Archives
September 2006
November 2006
December 2006
January 2007
February 2007
March 2007
April 2007
May 2007
June 2007
July 2007
August 2007
September 2007
October 2007
November 2007
December 2007
January 2008
February 2008
March 2008
April 2008
May 2008
June 2008
July 2008
August 2008
September 2008
October 2008
November 2008
December 2008
January 2009
February 2009
March 2009
April 2009
May 2009
June 2009
Links
LAYOUT
4exp2'07
AK
Alex
Alicious
Amanda Lye
Amanda Yee
Bella
Benedict
Bryan
Cassandra
Caryn
Christina
Ck
Delia
Desmond
Dorcas
Evonne
Felicia
Fiona
Gabriel
Geraldine
Gwen
HAZEL
Hwee Suan
Jaleen
Jennifer
Jesselyn
Jia Wen
Jia Yen
Jinghui
Jonathan Ang
Josanne
Joseph
Jt
Jun Heng1
Jun Heng2
Kaiguan
Kenneth
Leona
LIYAN
Lynnette
Mr.Ng
Nicole
Nurul
Qaisar
Ros
Russell
Samantha
Serene
Shafiqah
Shana
Shanna
Sherene
Siti
Sofia
Siying
Steph
Suria
Sze Hui
Tze Hui
Wanqi
WGG
Xinyi
XIAO JUAN
Yasmin
Yijun
Yimei
Zend
My Friendster
Angeline
BA Envoys
Ben
Chee Siang
Fiona
Hannah
Liyana
Mattherine
Samuel
Serene
SweeSin
WeiTing
Xy
Yuloon
Brandon
Edna
Jolin
Joseph
Pamela
perfectpointe
perfectpointebk
Dailies!
BLOGGER
FRIENDSTER
YOUTUBE
IMEEM
FACEBOOK
Photos(:
Racial Harmony Day'07
Leonita's BDAE Party'07
Graduation Day'07
Prom/Grad Nite'07
Esplanade lib + Sakae
4e2 BBQ'08
Sentosa
Ferris wheel
Ben's hse!
4e2 gathering!
in msia!
bugis!
BMGTgroup.Starbucks
WoodlandsLIB
Dancecamp'08
LMSgroup@ourspace
Hi5wooo!LIB
Hi5wooo!LIBTopaz
Singfest day 1
Singfest day 2(1)
Singfest day 2(2)
Stacie Orrico
camwhore@ Pizzahut & lecture!
NPDS Beautyworld performance
AmazingRACE
Camwhore during ITB!
RedCamp
OBSE Workshop
Msiatrip dec'08
NPDS Xmas party & kbox!
Gathering at Jo's house
Countdown to the new year '09!
NPDS Sentosa outing feb'09
Stenphel's 18th Bdae!
Valentine's Day'09
SteamBOAT before exam!
NPDS Last day of exam#1
Show LuoZhiXiang!
Farewell party for Ms Liyan(BALLET)
NPDS ITfair outing!
NPDS PostComp(ECP)#1
Gossips!
You're Listening To...

Love Story - Taylor Swift
We were both young when I first saw you
I close my eyes
And the flashback starts
I'm standing there
On a balcony in summer air
See the lights
See the party, the ball gowns
I see you make your way through the crowd
And say hello, little did I know
That you were Romeo, you were throwing pebbles
And my daddy said stay away from Juliet
And I was crying on the staircase
Begging you please don't go, and I said
Romeo take me somewhere we can be alone
I'll be waiting all there's left to do is run
You'll be the prince and I'll be the princess
It's a love story baby just say yes
So I sneak out to the garden to see you
We keep quiet 'cause we're dead if they knew
So close your eyes
Escape this town for a little while
'Cause you were Romeo, I was a scarlet letter
And my daddy said stay away from Juliet
But you were everything to me
I was begging you please don't go and I said
Romeo take me somewhere we can be alone
I'll be waiting all there's left to do is run
You'll be the prince and I'll be the princess
It's a love story baby just say yes
Romeo save me, they try to tell me how to feel
This love is difficult, but it's real
Don't be afraid, we'll make it out of this mess
It's a love story baby just say yes
Oh oh
I got tired of waiting
Wondering if you were ever coming around
My faith in you is fading
When I met you on the outskirts of town, and I said
Romeo save me I've been feeling so alone
I keep waiting for you but you never come
Is this in my head? I don't know what to think
He knelt to the ground and pulled out a ring
And said, marry me Juliet
You'll never have to be alone
I love you and that's all I really know
I talked to your dad, go pick out a white dress
It's a love story baby just say yes
Oh, oh, oh, oh
'Cause we were both young when I first saw you
Photos section updated! sry for the MASS photos uploaded. cos i was afriad that my laptop will crash. so yeah.
okayy, so yups.
gtg!bye~
boohoo!






another post of the day! so yups. today was the parents forum at NP(: acc my parents around the sch in the morning and we went to see the academic manager cos my advisor wasnt here today. and damnit. she looks down on me la and i think she looks down on our course ppl srsly. she was like "did you communicate with your parents? did you even come for my briefing on the elective choice?" like duh, i did attended your briefing. and she even gives me that doubtful look when i said i wana choose international economics option. wth. but whn she asked me abt my results, she was like "ooh, you can take that option if you continue to produce this kinda results" -.- her attitude chged immediately la. huur` but nvm, if i can score well, i dont even need to care abt how she thinks of me.






apart from that, my parents and i saw Maya - my maec tutor. hahas. she really funny lo. she's a really good tutor.(: she saw us den she started talking to my parents. she started with "oh sherlyn's a very good student! she participates actively in class also and she always sit in the front row!" lol, she's like super high/happy as she always is. friendly and approachable i would say. she says until i very pai seh lo. hahas. yeppp, and omg, i srsly like my advisor! she's like so good la! omg, i shall mug for her module alr. hehe.






anws, went to meet the hi5 woo club ppl aft sending my parents to the bus stop and acc them to wait for a taxi. see, im so fillal. anws, i met the hi5 woo club members in the lib to mug for dss. friday will be the finals, guys we shall work hard on it. just 5 more days and we can say bye to our near 800pages tb. yups. cam-whored at the lib too. we even played wahjong. okay, this doesnt sound like mugging. but wait! we went to kap macs at ard 5plus. and thts whn all the mugging starts. we went thro the impt parts and yups. im glad we din play pool. if not, we wouldnt have studied. hahas.






xy and ep din join us at kap. they went home. aft a while, lina and angeline left oso. oh, and angeline was like so damn high today la. kept laughing to herself. crazy tomato. hahas. so yups. zane and i stayed at macs to mug until 9plus. and whn we're about to go to the bus stop, zane was like saying abt the ghostly experience he had whn he was on the bridge near kap. den i was very scared and i forced him to acc me to my bus stop cos i have to cross tht bridge alone and its like so quiet up thr. lol. so yups.






these are SOME of the photos we took today. fyi, we took like 82 pictures today. haha. we can be some professional cam-whores man. tho thr're some unglam photos taken. but well... hah!
lina, whr r you? hahas. zane looks like he's being raped of sth. lol.
mirror image!

omg, m18! someone's exposing himself!

check out my muscles ! lol! poor zane. he's being pushed around by us. who ask him to sit in the center whn his head is so big. loll. da tou!
the 2 guys emo-ing at the back cos the girls over took their places. hahah.

ouch! my finger!

snowing at the lib. LOL

hi5hi5 wooo~
HEYS!


so ytd, i went out with xj, hazel and ben(edict). liyan couldnt comeD: anws, went to meet xj at j8 first to shop for ben's bdae present. and i can say that i gg BROKE. i need to get so many ppl's bdae presents. anw, went to meet hazel and ben at prata house. and we saw jiawen, daphne, regina, sheryl, melina and amanda. haha! 4e2 class gathering! lols.


so yups. went to dino to eat dessert(: oh, ben chged! he's like more gentlemen-ly now lo. or maybe i din realised it during sec sch. hahas. um, we also went to shop around ben's house. cos thr gt the pa-se-ma-lam. lols. bought night dress. hahas. i took like very long to decide which to choose loh. hahaha.
hello !




yet another long un-blog break i've taken. hahas. this week was really hectic esp mon tues and wed. din think i did well for my tests this week and dss presentation is a disappointment. hopefully i can get a B. din expect that much for dss tho. dss finals is next fri. urgh. hopefully i can get over with dss SOON.




anws, ytd my advisor called my parents cos of the parents' forum thingy tml. haha. and she said i can be the top student lo. haha. im starting to like her now. LOL. so yups. she din mentioned abt the iac lesson lo. she's like so good lah! haha. oh yeah, last thurs, my piano was badly tuned by the tuner. its so sharp. the sound was not really there tho.




oh, and our hi5 woo club girls are setting up an online shop some time during our holidays. hehe. watch out for the blast! :D

okayy, gtg!

bye~
Heyo!




i'd been some time since i blogged. hehe. a busy week has passed. but, dont be happy too early cos there's still a another busy week ahead. this whole week had been projects, projects and more projects. finally, dss, bmgt, lms and iac(mel discussion) projects are over. deadline was fri and today midnight. i was very pissed off by one of my iac groupmates. its like whnever i need her help and all, she is always uncontactable. so irritating. called and smsed her but still, she either dont pick up her phone or din reply my msg. so end up i did the project on my own. but luckily it was not a big project.




anws, i thought i would be project-free for the whole of next week, but i was wrong. upcoming will be 2 tests and 2 presentations. urghh. spoil my mood. plus, im having sore throat, slight fever and flu now. great. it must be due to the weather and kahhao. lols. jkjk.




had been mahjong-ing on sat. and our dss group had been productive ytd cos we met up in the morning to do dss project and we finished everything in the aftnoon. so we started to play mahjong. hahas. i realised i will only start winning at night! i lost like duno how many times in the aftnoon loh. hahah.




okayy, i shall go revise my poa now.
test tml!
ciaos~
besties! :D

HELLO GUYS!
yeah! im so happy today! hahas. went shopping with xj today at ps. went to the this fashion nearby and we saw some really nice clothes! and thr's like 30% discount! being typical shoppers, we'd a shopping spree thr. i bought 2 tops and xj gt herself 4 tops! hahas. im falling in love with my formal top i bought today. heh heh. okay, next up will be my bottoms and my formal wear will be complete!:D p.s. i need to get more tops! hahahah. so yups. later in the day, Hazel joined us(: too bad liyan cant join us today): we shld have a reunion on hazel's bdae!:D
okay, speaking of the dancesport bbq on friday. it was very fun! heh heh. so many ppl gt thrown into the pool lah. luckily im not one of them cos i din bring extra clothes tht day. wheeew! hahah. and the bbq pit is like very modern loh. hahas. yupsyups. i drank a bit of the mixed whiskey+coke too. hahas.
okayy, i gtg!
bye guys!((:
this is my fav routine(: hahaha. contemp anyone? i need someone to teach me contemp! omg, im falling in love with contemp recently cos of rumba and those wonderful ds clique.:D andand i think i will be gg for the august comp at kl(: hopefully my mum would agree to it.





anws, skipped bmgt lecture today. BUT! i studied okay! quite productive. i managed to complete my maec revision and tut qns and oso one chapter of blaw. :D ooh, and i realised tht im somehow, in a way or another, linked to my 2nd degree frens. lols. i just realised tht one of my frens is angeline's fren. hahas.





uhmm, kk gtg! gg thro bmgt project now. *yawns* so many pages. hai... goodnight readers(:
formal class photo whr all of us are wearing formal wear for blaw presentation!

anws, Hello!





its been quite some time since i blogged. hahas. im so glad tht i came home early today. at least i broke free of those tiring days at sch. o well, at least for today. tml's gonna be a long day.(: uhm, so yups.





oh yah! angeline, lina, XY, zane, ep and i formed a hi5 wooo club. HAHA. its damn funny. we've gt special hi5s. unique. lol. anws, just a short post. im gg to slp now! and yay! dss elearning tml(: but then, i still need to go to sch early to do dss pbl. so its like normal lessons. -.-
HELLO !






Finally! i had the time to blog! actually no. its just tht i gave up doing my bmgt project. will be doing it tml during tutorials(: im so shagged now. like seriously, i was slping so soundly throughout all the bus journey for the past few days. *yawns* ooh, speaking of yawning, i think i yawned like at least 20 times today la. and yeah, as im typing this, im yawning. lol. i shall get more slp.






okayy, so now i have like 4 projects now. done with blaw presentation today(: it was pretty alright given tht we did last min work. fyi, we only completed the slides the night b4 and we din even rehearse the role play. hahas. impromptu. another thing is, i dont even know wht to do for IAC! lols. will be asking the others tml i guess.






ooh, and i think i will be stopping at diploma level for my piano. and you know wht? the exam fees for diploma is like 720bucks lah. so can you imagine if i were to go higher for piano. the fees will be like ard 1230bucks lah. and no, im so NOT joking. its true. and i heard from my teacher tht very little ppl can pass. and the percentage rate is like less than 15%. -.- so the standard is like so damn high for diploma la. soooo..... i shall start working hard now. i wana get my diploma soooooooon.:D






tml's gonna be a LOOOOONGGGGGG day! but actually, everyday's a long day for me. now, my mum starts to worry abt my health alr. cos i had been staying out at sch until late at night. yups. no choice. cca. and tht explains why i dont have the time to practise my piano! urghh.






kk, im starting to yawn now. again-.- so i shall end my post here! byeee!(:
Get awesome blog templates like this one from BlogSkins.com
Get awesome blog templates like this one from BlogSkins.com