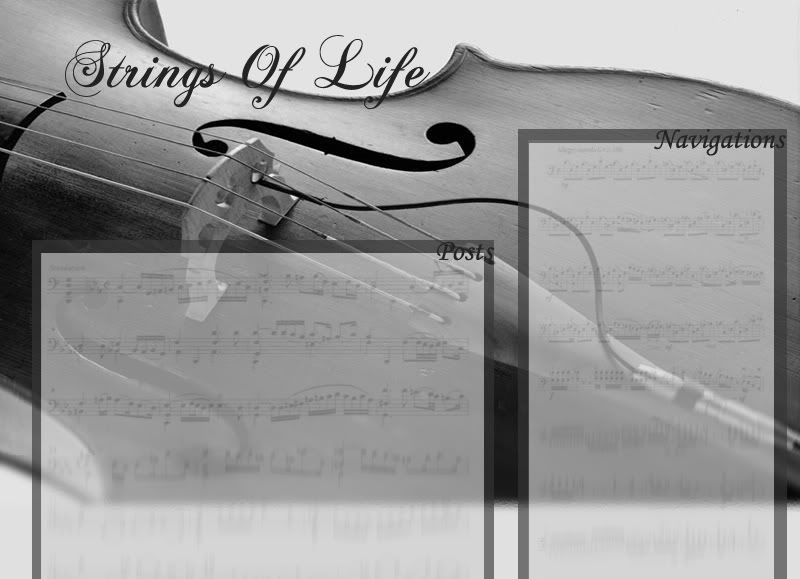 Profile
[Name] Sherlyn
[Age] 16
[Location] S'pore
[Sk0ol] bps,ftpps,wss,BS@NP(:
[EgG-CrAcK] 24 oct(:
[AbT mE]ballerina
[AbT mE]LATIN DANCER
[AbT mE]pianist
[Email]sherlyn_tsp@hotmail.com
[Lucky Colours!]red, pink

Archives
September 2006
November 2006
December 2006
January 2007
February 2007
March 2007
April 2007
May 2007
June 2007
July 2007
August 2007
September 2007
October 2007
November 2007
December 2007
January 2008
February 2008
March 2008
April 2008
May 2008
June 2008
July 2008
August 2008
September 2008
October 2008
November 2008
December 2008
January 2009
February 2009
March 2009
April 2009
May 2009
June 2009
Links
LAYOUT
4exp2'07
AK
Alex
Alicious
Amanda Lye
Amanda Yee
Bella
Benedict
Bryan
Cassandra
Caryn
Christina
Ck
Delia
Desmond
Dorcas
Evonne
Felicia
Fiona
Gabriel
Geraldine
Gwen
HAZEL
Hwee Suan
Jaleen
Jennifer
Jesselyn
Jia Wen
Jia Yen
Jinghui
Jonathan Ang
Josanne
Joseph
Jt
Jun Heng1
Jun Heng2
Kaiguan
Kenneth
Leona
LIYAN
Lynnette
Mr.Ng
Nicole
Nurul
Qaisar
Ros
Russell
Samantha
Serene
Shafiqah
Shana
Shanna
Sherene
Siti
Sofia
Siying
Steph
Suria
Sze Hui
Tze Hui
Wanqi
WGG
Xinyi
XIAO JUAN
Yasmin
Yijun
Yimei
Zend
My Friendster
Angeline
BA Envoys
Ben
Chee Siang
Fiona
Hannah
Liyana
Mattherine
Samuel
Serene
SweeSin
WeiTing
Xy
Yuloon
Brandon
Edna
Jolin
Joseph
Pamela
perfectpointe
perfectpointebk
Dailies!
BLOGGER
FRIENDSTER
YOUTUBE
IMEEM
FACEBOOK
Photos(:
Racial Harmony Day'07
Leonita's BDAE Party'07
Graduation Day'07
Prom/Grad Nite'07
Esplanade lib + Sakae
4e2 BBQ'08
Sentosa
Ferris wheel
Ben's hse!
4e2 gathering!
in msia!
bugis!
BMGTgroup.Starbucks
WoodlandsLIB
Dancecamp'08
LMSgroup@ourspace
Hi5wooo!LIB
Hi5wooo!LIBTopaz
Singfest day 1
Singfest day 2(1)
Singfest day 2(2)
Stacie Orrico
camwhore@ Pizzahut & lecture!
NPDS Beautyworld performance
AmazingRACE
Camwhore during ITB!
RedCamp
OBSE Workshop
Msiatrip dec'08
NPDS Xmas party & kbox!
Gathering at Jo's house
Countdown to the new year '09!
NPDS Sentosa outing feb'09
Stenphel's 18th Bdae!
Valentine's Day'09
SteamBOAT before exam!
NPDS Last day of exam#1
Show LuoZhiXiang!
Farewell party for Ms Liyan(BALLET)
NPDS ITfair outing!
NPDS PostComp(ECP)#1
Gossips!
You're Listening To...

Love Story - Taylor Swift
We were both young when I first saw you
I close my eyes
And the flashback starts
I'm standing there
On a balcony in summer air
See the lights
See the party, the ball gowns
I see you make your way through the crowd
And say hello, little did I know
That you were Romeo, you were throwing pebbles
And my daddy said stay away from Juliet
And I was crying on the staircase
Begging you please don't go, and I said
Romeo take me somewhere we can be alone
I'll be waiting all there's left to do is run
You'll be the prince and I'll be the princess
It's a love story baby just say yes
So I sneak out to the garden to see you
We keep quiet 'cause we're dead if they knew
So close your eyes
Escape this town for a little while
'Cause you were Romeo, I was a scarlet letter
And my daddy said stay away from Juliet
But you were everything to me
I was begging you please don't go and I said
Romeo take me somewhere we can be alone
I'll be waiting all there's left to do is run
You'll be the prince and I'll be the princess
It's a love story baby just say yes
Romeo save me, they try to tell me how to feel
This love is difficult, but it's real
Don't be afraid, we'll make it out of this mess
It's a love story baby just say yes
Oh oh
I got tired of waiting
Wondering if you were ever coming around
My faith in you is fading
When I met you on the outskirts of town, and I said
Romeo save me I've been feeling so alone
I keep waiting for you but you never come
Is this in my head? I don't know what to think
He knelt to the ground and pulled out a ring
And said, marry me Juliet
You'll never have to be alone
I love you and that's all I really know
I talked to your dad, go pick out a white dress
It's a love story baby just say yes
Oh, oh, oh, oh
'Cause we were both young when I first saw you
heya peeps!




ballet today! and guess what? i can do double turns! hehe. 1st time i actually can hold my legs en demi pointe for doubles. and i know tht my teacher's happy too. hahaha. she's like saying Good! Good control! haha. so yups. waited for my cousin aft cls.(: i love chatting with her lar. i poured everything out to her. hahah. havent been seeing her for 2 weeks! btw, her ballet cls is just aft mine! yups. we gt ALOT of things to say and i think we gt so excited tht our voices filled the whole bus up. hahaha.




i think im getting really popular nowadays. haha. went for dinner with my relatives just now. and i saw this 5 or 6 yrs old kid telling my little bro tht he knows my name. hahah. o well.. i think i saw the kid b4. my pri sch senior's mum looked aft him b4. and my fren actually bought me to the kids' hse to visit him/. haha.




okay, gtg! my bro wana use the com alr. byeee`
heyhey !
went out with Jack today to shop for presents(: ooh, i really think im a road idiot. hahaha. anws, whn i told mum tht im gg out today, she was like saying "HAR? go out again??" -.- o well, but i did study okay! hahah. speaking of studying, Hazellllllllll! lets go S T U D Y nxt wk kay?? and who says poly isnt stress? im feeling the stress now, srsly. exams are like in a few months' time? im kinda guilty for not revising daily.:0 so im like rushing thro every modules' homework now/. huur`
ooh btw, to all the 4e2 peeps out thr, are we gg out on this coming thurs? i heard tht thr's an outing, if im not wrong. yups.
welll, i realised tht i din post pics for quite a long time. haha. you must be bored seeing words right?> okk, i shall post some pics now yah? hahaha.
i love them lots!:D
helloya!




i just gave up trying to complete my DSS assignments. reason why? im ONLINE. and i just started msn-ing. and i cant seemed to stop. had been chatting online since just now. huur` i hate DSS. ok fine, im an IT idiot. i dont get how those computer systems work. anws, i love chatting with besties ! (: i can pour out everything i wanted to say without feeling awkward. they're LOVES ! hahah. i miss them ALOT. as well as 4e2's peeps and the guides and SOME of the teachers! :C




o well, i think lecturers are so much different from sec sch teachers. i mean they're more open-minded and can accept more critical reasoning - in general, tht is.. i think the systems btwn poly and sec sch are really very different. i mean like we're actually supposed to create a blog for our Life Management Skills module. yups. and i dont even dare to lie down on my desk during lectures. even tho my eyes are like half-closed. so, im trying to use my hair to cover my eyes. hahah. but i guess tht's very obvious. but who cares! its so boring. and yet those students beside me can stand it. unbelievable. :0
helloya!




today was a veryveryvery looong day in sch. had lecture at 9am today. lessons until 6pm with only ONE hr break. huuur` and guess wht? i still have to go for my dancesport prac at 6.30. so i din even have my dinner lar. urghh. and now, im like stuffing fooddddd into my mouth. supper time! and dont worry hazel, i would control myself so tht i wont be 'qualified' to be one of the members of the pang pang ju le bu.




ooh and you know right, we had this business law lecture today and i was controlling myself frm falling aslp. its so damn boring! its so unlike macroecons. i love the maec lecturer! she's sooo funny lar. she was like saying " employer, employee. barber, errr............ barbiee!" hahahahah. cute leh she. her lame jokes made the already-very-cold-lt even colder. hahah. and i realised sth, whenever i wear shorts or skirt, it'll rain. haha, does tht sounds familiar doesnt it? yes, exactly, cos ........ its the fallacy of association is causation! haha, its some of the concept of maec. so yups.




anw, i think our cls is so funny lar. we had this biz law tutorial today. and its sort of like a 'combined' tutorial kinda thing. so yups. whn our teacher marked the attendance, we're supposed to say 'here!' and thr's this guy who said 'ooh hi!'. hahaha. den the lecturer looked up and saw him den guess wht she said " ehh, you're quite handsome eh!". hahaha. btw, she's our advisor! heh heh. so, our whole cls ended up laughing and laughing and laughing. hahaha. and our Biz management grp was having a mini picnic in cls today. hahha. o well, we were talking abt the work experience we had. and we're supposed to share it to the whole cls. so i was kinda 'forced' to talk abt my chikopei manager. so i was like saying i had this manager who is uhm...... pervertic! he tends to look at the you-know-wht stuffs.0: so the lecturer said like "okay class, so this is the personality of the manager who is .... pervertic." -.-!!!
Wednesday, April 23, 2008
heya!




i guess im really easy to get entertained. cos while Hannah was teaching me some POA stuffs at ourspace on mon, we would always end up laughing like some siao za boh in the ooh-so-quiet reading room. yes, i did revise my lecture notes okay! i still havent completed my business law homework which is due tml! gosh, and i would be meeting my ex-workmates ltr for dinner! boohoo. business law is just so dry! i spent ard 2hrs to just read 10pages of the tb. huuur` actually, i was tuning in to 98.7 while reading thro blaw tb. hahh. they're so funny lar. so i would always end up laughing to myself. okay, thts crazy but i just cant control it. hahaha. but the thing is, i always missed the ping and pong part! booo.




i went for the dancesport practise ytd. its like those ballroom kinda thing. it starts at 6 and guess wht? my lesson ends at 1! but i was too lazy to go home, so i just stayed ard in sch. mugged a little with kaijun in the lib. we were doing the DSS[computing stuffs] assignments. but i guess we din really do much. cos we were msn-ing etc. you know, those temptations.. haha. and i chatted with coy too. i was asking him the percentage of students from poly gg to uni.


him: i think its ard 15%.
me: huh isit? i thought its ard 5% only?
him: aiya, you just be the top 1% of the cohort den you'll surely get into uni one.
me: -.-




well, anws, went to ourspace aft tht and i met my ogmates(: tried to study with them. but mission failed. it was so noisy and i was tempted to talk to them. haha. ooh well, went to canteen 1 aft tht to eat. we were stoning away in canteen 1, literally. haha. and they were segregating me lar. cos im the only one gg for the dancesport cca and the rest were gg for the kung fu club and floorball. huur` anws, met my other dance fren and she was like saying "ooh, they're [meaning jack and his fren] joining us too?" hahaha.




den off we go to the sports complex(: we were taught cha-cha today. haha. it was very interesting(: and i saw one of my clsmates thr too. i din expect to see him thr so i was kinda shocked. hahah. ooh, im finding for a guy partner. haiz. its so hard to find one lor. any recommendations? haha. so my fren and i were like saying " we shld look for those tall tall guys in the canteen nxt time and pull them to join dancesport!" hahaha. cos my fren is really tall. so yups. it'll be tough for her to get a partner. but well..




ooh, i realised tht my class is actually quite fun. haha. econs was pretty much okay. we were supposed to present our ans to the cls. the teacher's explanation was quite gd. cos i finally understood how to do the tutorial qns. how i wish i could have a brain like hers. hahah. anws, and i finally got to talk to my DSS grpmate. haha. he hasnt been coming for the past 2 dss tutorials. so yups.




i guess i shld be off to do my DSS assignments. byee`
heya peeps!




sry abt the previous post. was really tired ytd so din really elaborate on the stuffs. well, ytd's bowling was fun(: so thr were like 10 of us bowling so we decided to split up into 2 grps. i was grped tgt with Daryl, Jack, Hannah and Yuloon.(: yups. and our grp won! haha. anws, im waiting for Hannah to send me those pics we took. yups. and currently, im learning German from Hazel, Korean from Yanhong and Jap + slang from Hannah. :D see, im so keen in learning diff languages! heh heh. anws, thanks TT7 for making my day! love you guys lots(:




okay, so i went out with besties today. met them at ps(: shopped ard and we gt quite bored so we decided to catch the movie 'Definitely Maybe' at cathay. the plot was alright and it was really funny. haha. actually, we wanted to watch 'Funny Games' but it seemed to be kinda bloody. fyi, im afraid of bloody and horror movies. :0 oh well, went to meet mum aft tht for dinner(: dined at justacia :D i love the food(: it was my 4th time eating thr(: cos they provide free flow drinks and ice-cream! yummy~ their salmon teriyaki was *thumbs up* haha, im feeling so full now. but im craving for crackers now. haha.




ballet tml! geez, i need a new leotard and jazz pants. im thinking of getting them nxt wk(: hopefully, ger will be able to make it nxt wk! ohwell, anw, this is the grp pic of baoc'08 teen titans. i'd sharpened the pic. so yups. try finding me. lol, cos i had a difficult time finding myself too. :S
(:
okay, i know i havent been blogging for the last few days.




well, went for dance prac on wed. it was rather tiring. and the stretching exercise was really very useful. i mean i can like split aft the stretching exercise. so yups. and we did the splits on the wall. well, it was my first time doing tht. lol. anws, i dont intend to join tht dance grp cos its like soo not me. its cultural dance btw. haha.




anws, tt7 outing's today.(: we went bowling today(: pics will be up soon! in the mean time, i shall post some of the pics we took on the last day of baoc. ok, i know im a little slow. but well..



teen titans 7!
okay, just a short post. my bro's rushing me now.:0




well, anws, i finally got my ballet results! i was soo glad tht i gt a high commended. fyi, highly commended ranges frm 80% to 84%. so yups. actually, i wanted to get an honours but i guess its kinda impossible cos i did some steps wrongly then. ): ooh well, i was still satisfied with my results. i was so afraid tht i would fail my exam lar. srsly. :/




anws, dad bought us to board the ferris wheel. its so ex! its like 27bucks/person. :0 and i think i wasted my 30 to 45mins up thr. it was kinda boring. ooh well. went to lao pau sa to eat aft tht. the kang-kong is so damn bitter! i think they over-cooked it lar. blah ~




ookay, so today was the 1st day of poly term(: lecture was kinda boring, as always. and i dont get wht the lecturer was talking abt. so i had to call my fren to clear my doubts. ): anw, i'll be gg for the dance prac this wed! (: hopefully, it'll be enjoyable(: and it started kinda late. at 6.30 till 9.30. and thr's practices on sat too:S
okk! gtg! byee~
HELLO!
omg, im like so high now. haha. tt7 is currently having a mass convo on msn now. :S okay, i shall multi-task.(: anws, orientation day 2 was a blast! i mean srsly, all of us were so hyer for duno wht reasons. haha. the performances were nice(: they performed the four-hands piano etc. how i wish i could play like them. haha. o well, day 2 was games day. which i think really bond-ed tt7 tgt.(:
today, or rather ytd, was the last day of orientation. we did alot of cheers and took a few pics. performance by various og grps were thumbs-up. its sooo unlike sec sch. very very very different, i would say. haha. they're just so high on the stage! gx, dorcas and qai performed too.(: well anws, Teen Titans emerged as 2nd out of 6 or 7 og grps!:D din really expect tht tho. all i knew was, our grp leaders were super enthu. hahaha. well, TEEN TITANS ROCKS! :D ooh, and thanks SBs!(: - if they're reading this now. haha. well, ben is soo sweet lar. he gave us each a letter today(;
ooh well, the guys are scandal-ling in our convo AGAIN-.- ben kept saying tht he's innocent. *pukes* and jack is so super high tonight. i think he need to consult a doctor, srsly. he's soo diff frm just now whn we were having our dinner with ben, chiayen and ogmates. o well, aft all, i shld thank jack and daryl for acc me to the bus stop near the mrt. haha. they waited for my bus to come lo.. so sweet right. haha. well anws, thanks TT7! i had a great day today!:D loves!
Wednesday, April 09, 2008
hello!




i just had a sudden urge of blogging which i-duno-y. anws, first day of orientation camp today(: so i started talking to some of my tt7 grp ppl. and the grp was rather quiet during the campus tour so we were trying to interact with some other ppl. so we went like *taps shoulder* "hello, whts your name? which sec sch r you frm?" etcetc. but i think aft all, the 3 of us talked the most. cos we can just talk abt some random stuffs under the sun. haha.




okay, i still dont get how my timetable goes. its so confusing! and i still cant find someone with the same timetable as me. boo. ooh well, lets hope i will eventually figure out how it works den. anws, met hazel, ben and qai aft camp to buy the laptop casing. hang out at j8 with xj, hazel and ben aft tht. besties! lets meet up this sat yah? b4 sch reopens! hahha.




okay! gotta go! games day tml! :D
hello!




im soo reluctant to blog right now. so i shall keep my post short and sweet.(: anws, shopped at bugis with hazel and xj last sat. i bought a t-shirt cos the words are so interesting. hehe. (: went to meet mum at AMK aft tht. and i bought another shirt at bus stop. :)




ballet-ed on sunday. it wasnt as tiring as the last wk. but still cant do double turns. :S but well, i managed to turn successfully once! haha, better than none right..? okay, aft our lesson, steph and i created a scene at the bus stop. haha. she was trying to flag down a cab which was opp the street. so she was like doing the hand-signals to the taxi-driver [and obviously the driver cant get wht she meant -.-] and she kept saying "u-turn! u-turn!" to herself. :/




okay, shopped for an orange tee today(: and im glad tht i found one at 'bosimi' which is supposedly Bossini. haha. thts how my aunt pronounced it. try pronouncing it. its a teochew word btw. it meant 'nothing in particular' whn translated to English. lol.
helllllo!
i just enjoy listening to the muttons @ FM98.7! esp the ping and pong part. hahah. ooh, and the song bouncy bouncy smack smack reminds me of all the muggings for the o lvls and meeting coy @ mac and studying with Hazel @ tpy lib. hahah. but nope, im not missing it. :S
met Hazel, Liyan, and Xj on thurs and fri! like finally.... hahah. we went kbox-ing and shoppingggg. went to collect the o lvl cert with them too.(: chatted with Ms Rohaya for a while den went AMKhub to shop. hehe. and im meeting Hazel and Xj tml to go shopping @ bugis! yes, i know. i kept gg out these few days! so much so tht my mum has to remind me tht sch's starting soooon! well, sch hasnt STARTED right. hahah. ooh, and im gonna get some tops tml! i think i had to get some shorts too. hehe.
okay, i think im too tired to elaborate. ooh btw, liyan gave this bookmark to me! she made it herself! its sooooo sweeeeet! :D and thr's a letter attached to it too! (:
front


back.
so nice right? haha, im planning to make one for my mummy too.(: well, im gg off now!
byeeee~
Get awesome blog templates like this one from BlogSkins.com
Get awesome blog templates like this one from BlogSkins.com