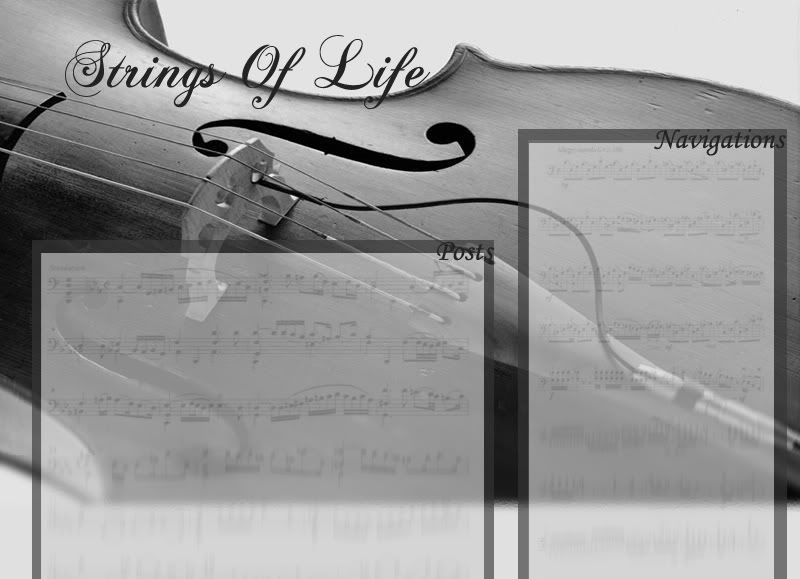 Profile
[Name] Sherlyn
[Age] 16
[Location] S'pore
[Sk0ol] bps,ftpps,wss,BS@NP(:
[EgG-CrAcK] 24 oct(:
[AbT mE]ballerina
[AbT mE]LATIN DANCER
[AbT mE]pianist
[Email]sherlyn_tsp@hotmail.com
[Lucky Colours!]red, pink

Archives
September 2006
November 2006
December 2006
January 2007
February 2007
March 2007
April 2007
May 2007
June 2007
July 2007
August 2007
September 2007
October 2007
November 2007
December 2007
January 2008
February 2008
March 2008
April 2008
May 2008
June 2008
July 2008
August 2008
September 2008
October 2008
November 2008
December 2008
January 2009
February 2009
March 2009
April 2009
May 2009
June 2009
Links
LAYOUT
4exp2'07
AK
Alex
Alicious
Amanda Lye
Amanda Yee
Bella
Benedict
Bryan
Cassandra
Caryn
Christina
Ck
Delia
Desmond
Dorcas
Evonne
Felicia
Fiona
Gabriel
Geraldine
Gwen
HAZEL
Hwee Suan
Jaleen
Jennifer
Jesselyn
Jia Wen
Jia Yen
Jinghui
Jonathan Ang
Josanne
Joseph
Jt
Jun Heng1
Jun Heng2
Kaiguan
Kenneth
Leona
LIYAN
Lynnette
Mr.Ng
Nicole
Nurul
Qaisar
Ros
Russell
Samantha
Serene
Shafiqah
Shana
Shanna
Sherene
Siti
Sofia
Siying
Steph
Suria
Sze Hui
Tze Hui
Wanqi
WGG
Xinyi
XIAO JUAN
Yasmin
Yijun
Yimei
Zend
My Friendster
Angeline
BA Envoys
Ben
Chee Siang
Fiona
Hannah
Liyana
Mattherine
Samuel
Serene
SweeSin
WeiTing
Xy
Yuloon
Brandon
Edna
Jolin
Joseph
Pamela
perfectpointe
perfectpointebk
Dailies!
BLOGGER
FRIENDSTER
YOUTUBE
IMEEM
FACEBOOK
Photos(:
Racial Harmony Day'07
Leonita's BDAE Party'07
Graduation Day'07
Prom/Grad Nite'07
Esplanade lib + Sakae
4e2 BBQ'08
Sentosa
Ferris wheel
Ben's hse!
4e2 gathering!
in msia!
bugis!
BMGTgroup.Starbucks
WoodlandsLIB
Dancecamp'08
LMSgroup@ourspace
Hi5wooo!LIB
Hi5wooo!LIBTopaz
Singfest day 1
Singfest day 2(1)
Singfest day 2(2)
Stacie Orrico
camwhore@ Pizzahut & lecture!
NPDS Beautyworld performance
AmazingRACE
Camwhore during ITB!
RedCamp
OBSE Workshop
Msiatrip dec'08
NPDS Xmas party & kbox!
Gathering at Jo's house
Countdown to the new year '09!
NPDS Sentosa outing feb'09
Stenphel's 18th Bdae!
Valentine's Day'09
SteamBOAT before exam!
NPDS Last day of exam#1
Show LuoZhiXiang!
Farewell party for Ms Liyan(BALLET)
NPDS ITfair outing!
NPDS PostComp(ECP)#1
Gossips!
You're Listening To...

Love Story - Taylor Swift
We were both young when I first saw you
I close my eyes
And the flashback starts
I'm standing there
On a balcony in summer air
See the lights
See the party, the ball gowns
I see you make your way through the crowd
And say hello, little did I know
That you were Romeo, you were throwing pebbles
And my daddy said stay away from Juliet
And I was crying on the staircase
Begging you please don't go, and I said
Romeo take me somewhere we can be alone
I'll be waiting all there's left to do is run
You'll be the prince and I'll be the princess
It's a love story baby just say yes
So I sneak out to the garden to see you
We keep quiet 'cause we're dead if they knew
So close your eyes
Escape this town for a little while
'Cause you were Romeo, I was a scarlet letter
And my daddy said stay away from Juliet
But you were everything to me
I was begging you please don't go and I said
Romeo take me somewhere we can be alone
I'll be waiting all there's left to do is run
You'll be the prince and I'll be the princess
It's a love story baby just say yes
Romeo save me, they try to tell me how to feel
This love is difficult, but it's real
Don't be afraid, we'll make it out of this mess
It's a love story baby just say yes
Oh oh
I got tired of waiting
Wondering if you were ever coming around
My faith in you is fading
When I met you on the outskirts of town, and I said
Romeo save me I've been feeling so alone
I keep waiting for you but you never come
Is this in my head? I don't know what to think
He knelt to the ground and pulled out a ring
And said, marry me Juliet
You'll never have to be alone
I love you and that's all I really know
I talked to your dad, go pick out a white dress
It's a love story baby just say yes
Oh, oh, oh, oh
'Cause we were both young when I first saw you
Wednesday, December 31, 2008
Okay, I'm here to blog again. Yups. Met up with my clique yesterday to do up our stupid projects. We got to finish up 3 videos this saturday, which I can predict, that sucks. Just the editing part can kill me so what's more with 3 videos to edit and film.
Enough of my ranting, went dance yesterday after the project meeting and yay! I'm so happy that Jolin and I managed to choreograph our own dance steps with the song One Step At A Time by Jordin Sparks. It's so cool. Thanks girl! We shall continue to choreograph the next lesson! hahah.
Went for supper with them at the market. Its funny how the rest of them were saying that Brandon and I were 'having something on' just because we were together finding for something to eat. haha. Oh! On the other hand, we're learning advanced cha-cha next week! Omg, that's so exciting! hahaha. Yayness!(: Oh yeah, here's the song Jolin and I are working on. Enjoy!
One Step At A Time - Jordin Sparks
If you'd noticed, I added 2 more albums at the pictures section. Yups. One is the Msia trip and the other is taken at the gathering at Joseph's house(:
So yeah, went to Jo's house on Sunday together with Pamela, Melissa, Tisha, Brandon, Andy. It's sort of like a friends gathering. Lol. We sure had lots of fun there. As usual, we played games like 21, question thingy. haha. I still think that the question game is very fun. We'll start off with one person asking a question to another person but that person cannot answer the question. Instead, he/she would have to ask any other person ANOTHER question. It's quite fun. We shall play it again guys! haha.
Oh, and we went went up to the attic to play. I swear its a damn cool place there. There're like sounds systems, bar setting, balcony, sofas etc. It's WOW. Played 21 again, this time with alcohol and forfeit. Drank a little and I still prefer the coffee-alcohol drink. haha. Oh yes, we had a forfeit which I think is pretty hilarious. We have this scandalous photo of Andy and Pamela. haha!
Oh and not forgetting our cam-whoring session! Luckily I bought my cam. haha. We took around 240 pictures! It's insane. Brandon cam-whored alot. He's like the model and I'm the photographer. But hey, we took really good photos k! haha.
Yups. Thanks Joseph and Brandon again for organising this gathering! haha. We really had a great time there. We'll look forward to another one! hahah.
Cheers! haha. Taken @ the attic! One of the sofas there. haha.
Pamela!
Joseph with his smiley shirt. haha!
Tisha darling!
Brandon!
Melissa! I can't wait to see her next dance lesson!(:
Andy!
This picture's really scary. Brandon's eyes are like 'are you ready to die?'
Taken at the balcony at night. haha.
I'm like the shortest here. Compare the height difference. About a head difference from Andy and Brandon. They're damn tall. But well, they're guys and I'm a girl. Plus, I have lower CG than them so I'm less likely to fall down on the street:]
Saturday, December 27, 2008
Hi Xiaojuan,
Hope I got your birthday correct, happy birthday and good luck for your O levels. If you need my help in Maths, do not hesitate to let me know. Had met Yi Mei/Sherlyn on separate occasions already. Take care.
:) Calvin Ow Yong
---------------------------------------------------------------
I saw this at xj's blog. Awww! That's really very sweet. Even a simple sms like this makes my day. (But why didn't he remember my birthday?! haha! Joke joke!) Anyway, this got me thinking - What is a gift? For me, a gift is filled with love, care and concern. It symbolises the true meaning of celebration. A gift doesn't have to be super expensive. For me, its the thought that counts. It sounds so cliche but this is exactly how I feel. Give me a note and I'll keep it for as long as I can. It has this meaning in it that I can't bear to throw them away. In the future, when you're free, down, alone, take these notes out and feel the love of those people who cares about you. Embrace that very moment, the feeling - of being LOVED. It's the moment which you wouldn't ever want it to let it slip across you.
On the other hand, I watched this really scary show yesterday. It's about how some accidents happen on just a random day. It shows how this sky-diver make a terrible fall and ended up twisting his ankle outwards (90 degrees, mind you) with lots of broken bones. He had already went for 13 operations but still can't get the cast off as yet. He even had internal bleeding because of his broken hip bone. Oh my goodness, it's damn scary. It's OUCH! *goosebumps*
Another story was about this pregnant lady who fell down from 2nd level in her 2-storey apartment. What's more scary part is, when she fell "into" her mike stand. The mike stand poked through her lungs and rib-cage :O It was so freaky! :S
Thursday, December 25, 2008
Pictures taken at XY's house stay-over! (Okay, I'm just lazy to type anymore words. haha.)
Twister! Well, didn't really twist much though. But I think XY and Lina twisted the most cos of me! hahaha.
Taken at Bugis! haha.
1/2 of hi5 woo! club clique! lol


Short post here(: Went Danzation on Saturday too. Met with Maurice at CC, I was late though. Sorry! To Yijia especially. :X And yeah, thanks darling for the seats(:


Sunday was my brother's birthday. He got like so many presents la. A mountain of it. And I bought him 2 okay! 1 for birthday and another for Christmas. haha! Ate steamboat at home with my aunt and cousins. And yes, ICE-CREAM cake after that. Yippee!


Monday was well-spent with TWILIGHT! It was actually an impromptu decision to watch twilight with my cousins. haha! And OMG, my cousin gave me a shock when she got a shock. (need some time to process this sentence?) She got shocked when some guy jumped onto the car where Belle and Edward were in. And she literally banged the couple seat. Yes, we were seating on couple seats. And yeah, that's how I got shocked by HER. haha.


Tuesday was spent with my NPDS darlings. Went kboxing with Kah Hao, Edna, Jolin and Tisha! We got so high that we started jumping on the chairs. haha! Edna and Jolin were super crazy. They started screaming (its high-pitch, mind you) in the room. My ear drums can burst. Headed off to bugis to get our identical tees after that. We bought 9 tees. WOW. Anyway, met with tw they all at douby and then we're on our way to the DS PARTY! hahah. The party was kinda fun especially the dog and bone game. haha! Cecilia and Von. The 2 of them are so cute! LOL.


Wednesday which is TODAY was spent with bestie XJ! haha. We went IMM to shop for my bag but to no avail. (OMG, I just got shocked by that stupid phone call. Okay, its random-.-) After that, we went to town to shop AGAIN. haha. Oh, and I realised that the places we went today were like so high-end. Examples: Mango, Zara, Esprit etc. Oh, I bought a turtle-neck top from Zara and I'm lovin' it. Gift-exchange with XJ. Bestie is so sweet! She bought me this fantastic dress! It's so gorgeous! Awww!


Oh yes, MERRY CHRISTMAS everyone! Thanks people for your smses, calls, emails, and tags! I feel so loved. haha!
Sunday, December 21, 2008
I love this song and of course the dance(: haha.

Okay, as I'd promised. I shall post about the Malaysia trip I went with my family. It was not really THAT exciting but a good experience though. Oh, and the weather at Cameron Highlands and Genting Highlands were very cooling, which made shopping even more interesting!:D We even ate ice-cream despite the cold weather. haha!

At Cameron Highlands, there're lots and lots of pasar malam! and the things there were really cheap. The strawberries and especially CORNS were yummy! And they have this strawberry tea there! So cool right? haha. I shared 2 boxes, one strawberry tea and one blackcurrent tea, with my cousin. Haha. Yay! Stayed at some ville there for a night with cooling weather, they don't even need to have fans in the rooms! haha! And we had steamboat for our dinner. It feels really nice eating steamboat in a cooling weather(:

We went to some cave thingy at Ipoh. It was a very good exercise cos there were lots and lots flights of stairs to climb. And I swear the stairs are freaking scary. There were gaps in between the steps and worse, it's kinda dark inside there. Quite stuffy as well. We spent an hour in there, so imagine how tiring it can be. Walking for an hour with STAIRS.

Stayed at some motel in Ipoh after that. It was quite okay. It's just like some hotel. Okay, I don't know what's the difference between a motel and hotel. :X Anyhow, we had some impromptu decision to go Genting Highlands the next day. It wasn't as nice as I thought it would be. The buildings were quite old but then again, the weather was really nice! It was freezing cold when we went up because it rained in the morning. The scenery was so amazing. It is as though we were above the clouds(:
Sun Wo Kong! haha.

FAMILY!(:
Taken at some temple! haha.
I love the scenery in the background. Its so beautiful!
Parents! I dirtied my shoes while helping them to take this picture! :X
I love this picture. haha. My brother looked so decent yet cheeky! haha!
This is the flight of stairs I'm talking about. Very STEEP!:X
In the cave! It's super dark inside. :S
Bee exhibition! The bees are damn scary. So BIG-sized.
Cousin: Be careful. Don't go too near to this bee.
Me: huh? *takes a look at the bee*
Guess what? The bee's name is called 色狼蜂. In English, it's directly translated as pervert bee. lol. What an interesting name.

HUGE rose eh? haha. So romantic! Dad looks so cute in this picture. lol.
We went down into the tea plantation to take this picture! Beautiful scenery isn't it?
Friday, December 19, 2008
omg, I just had some really scandalous talks with Brandon just now. Haha. Damn hilarious. I guess the rest of the details, I should leave it to Brandon to blog it. Lol.

Anyway, yes, I know I haven't blogged about the Malaysia trip yet but I can't blog now cos I'm in SCHOOL having some envoys party thingy. It's just basically slacking around kinda thing and that explains why I'm still online now. Time check: It's 2.30am now. Yups. I promise I will post it asap k?(:

Yups. Anyway, tagged by Brandon to do this quiz. I only did halfway though cos the rest I think is irrelevant. Yups.


1. The people who tagged you are?
Brandon

2. Your relationship with them?
Dancesport mate.

3. Your 5 impressions of them?
Crazy. Sociable. SUPER high. VERY tall. Fun to be with.

4. The most memorable thing they had done for you?
Well, I didn't expect him to buy me a birthday present. But he did! haha.

5. The most memorable thing he said to you?
Wondergirls. (lol!)

6. If he become your lovers, you will?
LOL. I think i will die of laughter.

7. If he become your enemy, you will?
That will never happen! Right, Brandon?

8 and 9 are missing.

10. What is it that you want to tell him now?
We already had enough talk just now!

11. Your overall impression of them?
Interesting and funny.

12. How do you think people around you feel about you?
Beats me. Though I hoped that I'd made an impact on their life(:

13, The characters you hate of yourself are?
Fear elastic! I get scared way too easily.

14. The characters you love in yourself are?
I can get along well with people easily. I like being together with friends, they bring me lots of joy. Thanks peeps!(:

15. The most ideal person you want to be is?
Uniquely SHERLYN. You can never find a second Sherlyn in this world!

16. For the people who care and like you, say something to them?
I LoVE YOU GUYS!
Friday, December 12, 2008
Hey guys! I'm at my cousin's place in Malaysia now! haha. I'm so excited for tml! We're going Cameron Highland! Yayness! Oh, guys, I saw something REALLY ROMANTIC just now. I was on my uncle's car and I saw this BIG BIG moon(okay, there's only ONE moon) But still, it was gorgeous! Imagine you sitting in a car, looking up at the sky and saw the big round moon in the clear sky. Wow. I don't think you can see this in Singapore. haha!


Oh, and for itb common test.......... I totally screwed it up. Seriously. I can only pray hard that I wouldn't score very badly. :( Anyway, after the paper, I met up with Andy to pass him his birthday cookies! haha. I baked it myself k! It's really nice. Crunchy and sweet. After that, I cabbed back home and get ready all the stuffs and off I am, on my way to Malaysia!:)


Okays, I shall blog more when I come back on wed! haha. Till then my readers! Ciao!
Monday, December 08, 2008
I think my mum's really very on. She just came back one day and said that she bought a digital camera. My dad and I were taken aback. We didn't believe her in the first place because mum always like to joke around with us. Lol. Luckily she chose the Cannon one because it's way better than the Fuji, in terms of the specifications etc.


Okay, that's all I want to post. Haha. A very random post. Anyhow, I should be going into bed now. The time now is 1.42am. Maybe I should practise some good habits in the future, that is to SLEEP EARLY. Well, maybe that's just an excuse for me to sleep more. Haha! okay, I shall be going. Bye peeps!
Friday, December 05, 2008
Haha, I feel so 'proud' of myself. I have a test tomorrow and yet here I am, blogging. Well, it's an open book test anyway. Plus, it's Business Statistics, maths maths maths, it's all about practising.


Anyway, Hip Hop today was coolz. I think our class is really great and I think Justis(our instructor) loves our class too because he always teach us more steps as compared to the other classes(: He's really funny, like to the max. Humorous guy. Yups, we danced to the song Smack That by Akon today. The choreography was quite girl-ly because of the hip movements. I feel so sad for the guys. haha! Can't wait for next term's Hip Hop lesson! He said he's gonna teach us Reggae and Bboy. Woohoo!(:





(Edited)
I took the same bus as JX and AK today. And guess what? I think I'm quite dumb. Okay, maybe the both AK and I are were. We JUST realised that we went for the same China trip during Secondary 2. Like seriously, it's way too slow to realise that. It'd been like 3 years already. Haha, quite funny actually. The situation then, I meant. Coincidentally, we met with the same incident. Same GHOSTLY incident. Both of us heard someone/something singing in the middle of night. I seriously think that the hotel we stayed at is haunted because we're not the only one who heard it. :S
Wednesday, December 03, 2008
mug mug mug. Yes, I'd been mugging for common tests these few days. Feeling motivated? Hmmm, actually, I think I'm pretty slack for this coming tests cause I just felt so tired ever since the start of the term. It's as though there's never-ending tutorials, projects and tests.
Studied with Andy and Abel yesterday before dance. I really suck at ITB(Information Technology in Business). The guys, are different. They were really hardworking, which I didn't expect.:X They actually read the textbook! Like WOW. From time to time, we discussed certain IT stuffs together and shucks, I couldn't understand a single thing they were saying! But thankfully, they explained everything to me. To them guys, IT is like no kick. But to us, girls, we can literally die for it. In general, that is.
And last Saturday was our OBSE workshop. Out of our expectations, it was quite interesting, with lots and lots of games and activities. From cam-whoring, jump shots, kboxing sessions among ourselves to building newspapers towers etc. It kinda bonded the class together(: Anyway, pictures!
Facilitator: Okay, so you guys have to change those annoying phrases to positive ones.
Me: Okay, so we'd changed "Scared ah??" to "Do you want to try this?"
Guys in the class: Yeaaa...(You know what they meant.... Hint: They're dirty-minded:X)
Me: *shucks* Anyway, we changed the last phrase to "Sorry, I'm not interested."
Guys in class: Ouchhh, awwww!
I didn't even notice that the sequence sounded so wrong! :X My goodness! It's was so embarrassing!
XY: Say cheese!:D
Angeline: Don't come close to the superstar! Get away!
P.s. It's just a random shot but we managed to made a story outta it. Lol.

JUMP SHOT!
I was so scared that I would jump and fall down the building. So scary!:S
Mrs Lim! Who's that guy behind us?:X
I was sabo-ed up to do the "fear" emotion just because I have the same name as one of the facilitators. humph.
L O V E <3>
Yayness! We stayed up here cam-whoring for quite a while. And the whole class was waiting for us to start another activity. :X
XY, YX, XY, Sherlyn. I feel so out here.:X
Me, Lina Mummy, Denise!
Get awesome blog templates like this one from BlogSkins.com
Get awesome blog templates like this one from BlogSkins.com