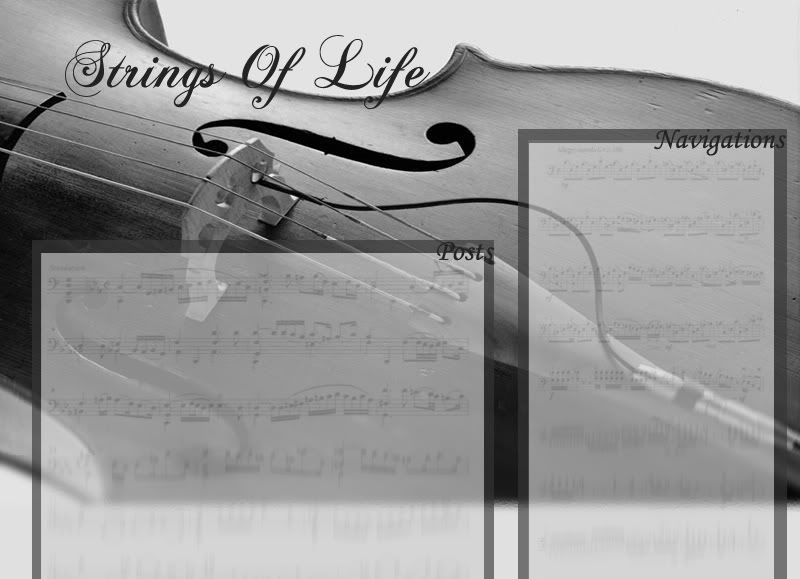 Profile
[Name] Sherlyn
[Age] 16
[Location] S'pore
[Sk0ol] bps,ftpps,wss,BS@NP(:
[EgG-CrAcK] 24 oct(:
[AbT mE]ballerina
[AbT mE]LATIN DANCER
[AbT mE]pianist
[Email]sherlyn_tsp@hotmail.com
[Lucky Colours!]red, pink

Archives
September 2006
November 2006
December 2006
January 2007
February 2007
March 2007
April 2007
May 2007
June 2007
July 2007
August 2007
September 2007
October 2007
November 2007
December 2007
January 2008
February 2008
March 2008
April 2008
May 2008
June 2008
July 2008
August 2008
September 2008
October 2008
November 2008
December 2008
January 2009
February 2009
March 2009
April 2009
May 2009
June 2009
Links
LAYOUT
4exp2'07
AK
Alex
Alicious
Amanda Lye
Amanda Yee
Bella
Benedict
Bryan
Cassandra
Caryn
Christina
Ck
Delia
Desmond
Dorcas
Evonne
Felicia
Fiona
Gabriel
Geraldine
Gwen
HAZEL
Hwee Suan
Jaleen
Jennifer
Jesselyn
Jia Wen
Jia Yen
Jinghui
Jonathan Ang
Josanne
Joseph
Jt
Jun Heng1
Jun Heng2
Kaiguan
Kenneth
Leona
LIYAN
Lynnette
Mr.Ng
Nicole
Nurul
Qaisar
Ros
Russell
Samantha
Serene
Shafiqah
Shana
Shanna
Sherene
Siti
Sofia
Siying
Steph
Suria
Sze Hui
Tze Hui
Wanqi
WGG
Xinyi
XIAO JUAN
Yasmin
Yijun
Yimei
Zend
My Friendster
Angeline
BA Envoys
Ben
Chee Siang
Fiona
Hannah
Liyana
Mattherine
Samuel
Serene
SweeSin
WeiTing
Xy
Yuloon
Brandon
Edna
Jolin
Joseph
Pamela
perfectpointe
perfectpointebk
Dailies!
BLOGGER
FRIENDSTER
YOUTUBE
IMEEM
FACEBOOK
Photos(:
Racial Harmony Day'07
Leonita's BDAE Party'07
Graduation Day'07
Prom/Grad Nite'07
Esplanade lib + Sakae
4e2 BBQ'08
Sentosa
Ferris wheel
Ben's hse!
4e2 gathering!
in msia!
bugis!
BMGTgroup.Starbucks
WoodlandsLIB
Dancecamp'08
LMSgroup@ourspace
Hi5wooo!LIB
Hi5wooo!LIBTopaz
Singfest day 1
Singfest day 2(1)
Singfest day 2(2)
Stacie Orrico
camwhore@ Pizzahut & lecture!
NPDS Beautyworld performance
AmazingRACE
Camwhore during ITB!
RedCamp
OBSE Workshop
Msiatrip dec'08
NPDS Xmas party & kbox!
Gathering at Jo's house
Countdown to the new year '09!
NPDS Sentosa outing feb'09
Stenphel's 18th Bdae!
Valentine's Day'09
SteamBOAT before exam!
NPDS Last day of exam#1
Show LuoZhiXiang!
Farewell party for Ms Liyan(BALLET)
NPDS ITfair outing!
NPDS PostComp(ECP)#1
Gossips!
You're Listening To...

Love Story - Taylor Swift
We were both young when I first saw you
I close my eyes
And the flashback starts
I'm standing there
On a balcony in summer air
See the lights
See the party, the ball gowns
I see you make your way through the crowd
And say hello, little did I know
That you were Romeo, you were throwing pebbles
And my daddy said stay away from Juliet
And I was crying on the staircase
Begging you please don't go, and I said
Romeo take me somewhere we can be alone
I'll be waiting all there's left to do is run
You'll be the prince and I'll be the princess
It's a love story baby just say yes
So I sneak out to the garden to see you
We keep quiet 'cause we're dead if they knew
So close your eyes
Escape this town for a little while
'Cause you were Romeo, I was a scarlet letter
And my daddy said stay away from Juliet
But you were everything to me
I was begging you please don't go and I said
Romeo take me somewhere we can be alone
I'll be waiting all there's left to do is run
You'll be the prince and I'll be the princess
It's a love story baby just say yes
Romeo save me, they try to tell me how to feel
This love is difficult, but it's real
Don't be afraid, we'll make it out of this mess
It's a love story baby just say yes
Oh oh
I got tired of waiting
Wondering if you were ever coming around
My faith in you is fading
When I met you on the outskirts of town, and I said
Romeo save me I've been feeling so alone
I keep waiting for you but you never come
Is this in my head? I don't know what to think
He knelt to the ground and pulled out a ring
And said, marry me Juliet
You'll never have to be alone
I love you and that's all I really know
I talked to your dad, go pick out a white dress
It's a love story baby just say yes
Oh, oh, oh, oh
'Cause we were both young when I first saw you
You Are Ballet

You are quite introverted. You enjoy keeping to yourself and cultivating your talents.

You are dedicated and focused. If practice makes perfect, you're willing to keep practicing.



While some people may dismiss you as boring, you can be quite edgy and interesting.

You can fit in almost anywhere... and your style ranges from conservative to funky.

Saturday, August 30, 2008
Don't you ever wish you were someone else,
You were meant to be the way you are exactly.
Don't you ever say you don't like the way you are.
When you learn to love yourself, you're better off by far.
And i hope you always stay the same,
Cuz there's nothin' 'bout you i would change.
I think that you could be whatever you wanted to be
If you could realize, all the dreams you have inside.
Don't be afraid if you've got something to say,
Just open up your heart and let it show you the way.
Believe in yourself.
Reach down inside.
The love you find will set you free.
Believe in yourself, you will come alive.
Have faith in what you do.
You'll make it through.
Chorus
-------------------------------------------------------------------

I heard this song from Liyan's blog and I found the lyrics rather interesting(: I hope you thought so too(:
Back to SCHOOL~





Remember the times where we mugged together, its tough, but we made it through.
Looking back at those pictures we took, some of which are unglam; some are emo-ing; some are just fooling around; I'm actually missing those mugging times, unknowingly. I seriously missed those teachers and of cos, the one and only 4e2ians.





I had a great talk with Mr Ngo and Mr Ng today. Smsed all the other teachers as well, and not forgetting COY. Haha! Didn't manage to talk to Mrs Gloria though. ): Anyways, hanged out Chin Jian, GX, Peng Cheng, Kitto, XT, Dorcas, Larissa, Jiayen etcetc and of cos XJ. Yups. OohOohOoh! Larissa said that I have hot legs. LOL yeahh, i know that. hahaha. Kidding kidding! But yeah, I still think Sock's legs are hotter. hahah!





Well, I FINALLY settled my cravings for Starbucks Coffee.(: XJ, XT and I went to town today. Yup. Shopped at Far East. OMG, I found this really gorgeous and elegant dress there! LOL. Maybe I shall start looking out for my comp dress now!:D On a second thought..........maybe I'll just modify my first comp dress a 'lil and add more stones and accessories. Heh heh.





Oh wells, Anyways, below are some of the pictures I saw when I was going through my photo albums.:D
Presenting......... the smart, lovable and cutie pies!:D
taken in the classroom. omg, i missed this classroom cos its AIR-CONDITIONED! :D
Actually, there're words written on the board. But well, the lights actually blinded them. :/
LOL. Fight in progress... By the way, Hazel's doing the dong gan chao ren action from Shin Chan.hahaha.
Mrs Gloria! She's just so G O R G E O U S !((:
4e2'07!
Mrs Ohlers! Hope I didn't spelled her name wrongly. :/
Mr Kong! He can dance REALLY GOOOD. serious. Hahah.
Okay, so I guess that's it(: Will blog more often! and yeahh, I promise I'll reduce all those emo emo posts. Ciao readers!
I just feel like screaming now. If only it can take away all my problems. I am more willing to scream till my voice die. What the hell is with me? Bottling everything up like no one's business. As if I'm some huge container. I just feel like saying out everything, confronting or even yelling all the vulgarities out. I am seriously NOTHING. Okay, maybe a tool which will be manipulated around. I hate this. I want an end to this. Enough said, I just want to give up.
OMFG, what I want to do now is to rush down to some remote places and shout out everything. I feel so much pressure on me now. I can hardly breathe. What the hell am I doing! Over this stupid matter, I actually have so much conflicting emotions. Damnit. How irresponsible can someone get? Transferring the authority doesn't mean giving respect to others. It just mean that either you don't care or you don't have a strong stand. I really have no comments to it. I just felt the sense of betrayal and everything. No initiatives taken. Neither will I take one. Call me stubborn, I don't give a damn. An eye for an eye - the lesson learnt. I'm angry, I'm pissed off, I'm heart-broken, I just want to say F**K OFF. I need someone by my side, doing absolute nothing. Just stay here, cry with me. No questions asked. I just need a shoulder to lean on, to sort out my thoughts.
Saturday, August 23, 2008
Haha, I saw this video on JW's blog and I found it rather interesting.
So, yups. Enjoy the video. Oh! Before that, plug in your ear-piece and close your eyes throughout the video. There's nothing in the video screen. Just listen to the audio.;)

ZHIXING!: just run me over says:
VEGE SOUP?
---[sherlyn]--- potato tomato cabbage mushroom duckie mickey! says:
?
---[sherlyn]--- potato tomato cabbage mushroom duckie mickey! says:
ooh!
---[sherlyn]--- potato tomato cabbage mushroom duckie mickey! says:
shahaha
---[sherlyn]--- potato tomato cabbage mushroom duckie mickey! says:
vegge soup got mickey inside ?
---[sherlyn]--- potato tomato cabbage mushroom duckie mickey! says:
LOL
ZHIXING!: just run me over says:
yepyep
ZHIXING!: just run me over says:
i chopped off his head and placed him inside


AWWW! EP's HEAD! hahaha. Inside joke inside joke. Heh heh.




Yups, I'm blog-hopping now which I don't normally do 'cos I just don't have the time! But well, I have it now:D So yups. XJ! I missed those mugging times with COY and you girls too! Haha. OMG, we must go back to wss during teachers' day k? :D and Hazel darl! I missed you too. Hope that you're almost done with your papers. Must ENJOY after exams k? Afterall, you'd done alot for the whole of this sem. I believe you can make it! and Liyan! You took my previous blog song to put on your blog! I shall sue you for my trademark! Lol. Joke Joke. Haha.




Ehh, I think I'm being cheated. That duckie said that he'll be online latest at 11am but he's NOT. huuur` I need someone to kill my boredom! and OMG, I missed dance so much! How I wish I could have an intensive dance prac NOW. Yes darlings, I missed you people as well. I promised I will be there for the next dance prac:D
Ooh, and one question. Why do people always look at other people who is wearing fbt? I thought of this question when I was at central with my mum today. I was wearing a white fbt then. We went out of kou fu after having our dinner and i saw this girl(she looks like some sec 2 student) and this guy looking at me for quite some time. I didn't realise it until my mum asked me if that girl was my fren. -.- And this also remind me when I was at WSS. The same thing happened.-.- Oh well, that was just a random question anyway. I'm just not used to being watched by someone.
Yayness! I'm BACK! Yes people, my exams are officially O-V-E-R! Which means that I can and I will enjoy my hols! Hi5!wooo club people! Lets go outtttt yah?:D




After our poa paper ytd, the Hi5!wooo club members FINALLY unite![*hint to EP*] Heh Heh. We went bowling, pooling, mahjonging and pizzahut-ing! Omg, I didn't realise that we did so much things with only half a day. Yay! You guys made my day!:D




But then again, only Zane, Lina, Angeline and I went mahjong-ing at Lina's house. I was winning in the beginning. Like seriously, I won like 3 consecutive times. Haha. But I ended up lossing when lina's mum took over cos Angel has to go back home. BUT BUT BUT I won in the end okay! Haha. Okay, below are some of the pictures we took ytd!
Taken on the bus! Zane is acting like some shy shy kia. But apparently......
EP and well, "HIS" car. Zane, Lina and I were filled with embarrassment when XY, EP and Angel went bonkers over this car. And they went around taking pictures like no-one's business. -.-
Omg, whenever I hear the song I'm Yours by Jason Mraz, I will think of singfest. Haha. OMG, I totally missed singfest man! Especially SP! :DD




I'm kinda tired now. But but but, I need to study for bmgt! Tml will be the finals and I really hope that I will not screw it up. Due to the massive maec, I took like one and a half day for my brain to revive.:/




Okays, I went to study at TPYlib today. Angeline, I think you came at such a wrong timing. You came when I left for my dance lesson, and you left when I came back to study. -.- Anyways, studied with Zane until 8plus today. Yups, that sums up my day! Okay then, now I shall leave you guys with this.......
hmmmm......

These 2 pictures are taken quite some time ago during lecture and at Pizzahut. The rest of the pictures are uploaded at the side bar there>>>>
Saturday, August 16, 2008







<<<<<<<<

Sorry guys, due to some technical difficulties you are UNABLE to view this wonderful story ANYMORE. I'm sorry any the inconvenience caused to my loyal readers. But please, continue to tune in to my blog for more exciting posts. Don't worry, I will not disappoint you, readers. Last but not least, Mr Zane Yun Jian Ming, I'm sorry to inform you that I have to remove this story from my blog because of some sensitive issues and most importantly, it contain some content that is unfit for the young(Joke joke!).

Thank you for all your understanding and consideration. Thank you!<<<<<<<<<<<<









hello guys! first, let me introduce the 2 weirdest ppl who are video-calling in the night! tada```
this guy had been eating little bits of small small BLACK balls. -- you guys can figure it out yourself. imagination is very much welcomed.(:
im extremely tired now. but still, i dont feel like slping. dont know what got into me. i think i must be crazy. fyi, my left and right ankles and thighs are aching like crazy. this must be the after effects of too much MAEC. i memorise the whole of budget speech like some siao sha bo coping in my own room for the whole day and yet on the exam itself, i actually forgot EVERYTHING about it. what a great mugger i am. im so proud of myself.
enough said. its a disappointment. im so screwed. cos of tht budget speech, i got so confused about everything. today, even my mum said that i was studying too much ytd. thts why everything cant seemed to get into my brain. which i think its true. next time, i shall seek her advice and go shopping. LOL.
Wednesday, August 13, 2008
yo people!





saw some Stacie's pictures while surfing the net. yups. so i was thinking of uploading it. they were well taken(: she's really beautiful:D and yups. its at Singfest btw(: enjoy!





ooh, there're more of her pictures at the pictures corner >>>
there are a total of 14 pictures btw(:



What others see from your style

Although to the untrained eye you may seem like a plain dresser who avoids trends, you actually wear carefully designed accessories and clothes that emphasize your uniqueness. You value your freedom and have an artistic mind. You are neither aggressive nor timid, but you believe in yourself.

What your nightclothes reveal

You are a sensuous person who can also get bored easily. You're probably a little lazy and like to have your own way.

What others see from your ties

You are a caring people. You are romantic, witty, and easygoing. You compromise rather than confront, and love nature.


What others see from your belts

You are a frank, assertive and sometimes flamboyant person. You are friendly and want to be accepted by everybody. You like to have fun, to be free, and to live a comfortable lifestyle.


What others see from your shoes

You are a person who loves simplicity and is sincere and open. You are pleasant to be with, easygoing and always in a good mood. You neither want to control nor be under someone else's control. You don't care much about how you look, and know that it's what's inside someone's heart that's important.


What others see from your earrings

You are a sweet and talkative person. You are sociable, energetic and interesting, and get easily bored by the same old things. You are always looking for adventure.


The last analysis

You are probably a clever and adventurous person. You love to learn new things, and enjoy socializing with friends. Although you enjoy your freedom, you cherish peacefulness and like to spend time alone with your thoughts.
Enjoy these videos while i continue with my maec. im determined to finish up maec today.(:
http://www.youtube.com/watch?v=d7rw1BE0f1c&feature=user



okay, finally. i'd uploaded the pcd videos on youtube. haha. so yups. above is the link.(:



omg, my left and right upper thigh and calves are aching like nobody's business. din know ballet was so intensive ytd. so today im walking like some crab. esp the steps. anw, i think my knee is recovering, i think. it doesnt hurt tht much. but still, it hurts. and i totally agree with steph. almost every dancers will have some kinda injuries. so yeah. its ironic. but well, its all worth it(: pointe next week. look forward to it guys.:D
If only i have the money, I'll
1. go for latin private lessons
2. learn all genres of dance
3. buy an apartment, preferably a bungalow with a built-in studio
4. buy a grand piano, for sure
5. travel around the world
6. go for shopping spree!
7. help out those needy ppl, physically
8. set up business! lol
Saturday, August 09, 2008

Im shocked, im surprised, and im disappointed.
being a good girl, im not surprised that i studied today. haha!





actually, i wasnt as productive as i thought it would be. maybe im just expecting too much. haha. high expectations. oh well, studied with zane and xy today. yups. went online to search for some bmgt stuffs. and i realised that im actually reading an encyclopedia.-.- but it's a good one. cos i understood everything aft reading it(:





ooh, and i talked to coy on msn today. i was asking if he knows this guy from SJI. hahas. and the next thing i know, he was asking me if he's my bf. -.- LOL. he's damn crappy and lame (well, as always) and he's a gossiper for sure. cos he kept linking me with one guy -.- oh, and not forgetting to compliment himself for being a good teacher. LOL. we talked for like 3 hours or so. hahaha. he's like so free la. lols. oh, and he kept promoting SJI. still ask me to take a bus tht will pass by SJI on my way to NP. haha! OH! and one most impt thing, he said "aiyah ... u so nice gal ... your bf very lucky lor ... hahaha" LOL.





maybe this shouldnt even have started. im just nothing. nothing at all.
Thursday, August 07, 2008
Singfest pictures are UP!
and....
yupsyupsyups. and im like having a REALLY hard time uploading the video on youtube. hahas. its taking so long! urghh.. anws, went back to whitley today with serene and liyan to collect the cert. yups. FINALLY. saw ms chong. hahas. she's so cute la. kept dropping her stuffs. lol. must be too excited to see us alr. LOL. oh, and im pretty surprised that the sch canteen's auntie recognised me. lol. anw, saw danial they all at the canteen. must be skipping lessons or sth. opps:X




oh, and we saw ms rohaya today too. lol. she said she missed our class! awwwwww. thts so sweet! and she also said that quite a number of teachers like 4e1'07 and 4e2'07. yups. and we saw mrs gloria too! :D she's just so loving. she's a good teacher(: love her lots(: yups.


kk, gtg!byee!
OMGOMGOMG!





singfest was a blast! seriously, i had so much fun for the past 2 days. now, i will move to the music unknowingly. hahaha. i guess thats the after-effects of singfest!:D but really, i think SP is soo cool! btw, SP = Simple Plan. yups. so ytd, whn we reached fort canning park, xj and i were dumbfounded by the HUGE and really HUGE crowd. there's simply no place for us to even get sit down. i think the number of ppl gg on sunday was like 3 or even 4 times of that of saturday. the whole place was so cramped up.





oh, and im amazed of myself for surviving on just a packet of tibits for the whole of ytd. i was actually shocked that i din eat much. i think i just dont have the mood to eat cos its just so happening thr! and omg, Stacie Orrico's songs are damndamndamn nice. you guys shld listen to her songs! her lyrics and most imptly her voice((: btw, i chged my blog song. hahas. hope you guys will move along with the song cos i will and i am, now. hahaha. i can imagine myself waving my hands. lol.





onerepublic's performance was amazing. and oso Jason Mraz. the way he interact with the crowd was really funny. hahas. yups. so at the later part, xj and i went to the front to squeeze with the crowd. yups. this was whn we can really feel like we're in a concert where everybody is like super uber high. haha. and also cos thr're the pussycat dolls and alicia keys thts why we went down to have a close up. haha. we were really close to them. pictures and videos shall be uploaded soon. hahas. but in the meantime, you can check out the youtube videos.(:





the pussycat dolls! they're like one of the highlights. yups. oh, and they sang sway. haha. i can imagine tht time whn we danced chacha to this song. lol. anw, alicia keys are amazing too(: lol. her voice is really powerful. and yups. she ended the night off with the song No One. hahas. yups. so xj and i ended up reaching home at ard 1.30am. anw, its really hard for me to describe everything here. hahas. so yups, i shall end here!





anw, a video here! rumba! hahas.
HEYA !





just a short post before i slp! went spca on thurs with huihui to do an interview with one of the educational officers thr. she's really nice and gorgeous. hahas. but sadly, the adoption shelter din open on tht day. so cant take pictures of the animals thr.): oh btw, i know how to make a video alr! hahas. next time i shall make one for the Hi5 Woo! Club. and i've alr thought of a song - Always Be My Baby by David Cook. ((:




anws, this week havent been smooth for me. disappointments and everything. but yeah, thanks guys for all your concerns. thousands and zillions of thanks guys esp zane.(: THANK YOU! anw, on fri during iac, i was very pissed off by our teacher cos during our presentation, he said all those bullshit stuffs. he asked us why are our pictures in the slides are all ang-mo when we're researching on youths in singapore. wth. its like so hard to find s'pore pictures la. and its like we spent time to find these pictures to make the ppt looks more interesting and here, you're saying that we're wasting our time. and the thing that really pissed me off is that he totally skipped the video interview we had with the spca. we spent like the whole morning doing that interview and he's actually ignoring it. what a waste of effort. okay, maybe we shldnt have did that video in the first place.




i was really very angry cum sad aft the presentation. that stupid sucky teacher. i skipped lms lesson aft tht. cos i really dont wana stay in tht cls anymore. so yups. went to meet my classmates aft that to revise for dss. dss hands-on was okayy except for the part whr i gt so confused over the data table. lost abt 10marks as a result. hai.




oh well, but at least i enjoyed myself at Singfest today(: well, except the part whr those ppl thr are like crazy. seriously, crazy. they're damn high la. and they kept jumping and pushing one another. so xj and i have to step aside from them. thr're simple plan and miley etc. but tml will be better. cos thr're the pussycat dolls, alicia keys, onerepublic, etc. hahas. i cant wait for tml!:D p.s. hazel love, dont worry, thr'll be the next time k?(:



anws, these are some of the pics we took on our way to spca(:
On the bus(: with huihui.
@bus stop!
taking pics of spca.lols.
the word spca is being blocked by tht tree. lol.
:D
omg, i love the ppl thr! hehe. i shall go back thr some days to visit the animals thr!:D
Get awesome blog templates like this one from BlogSkins.com
Get awesome blog templates like this one from BlogSkins.com