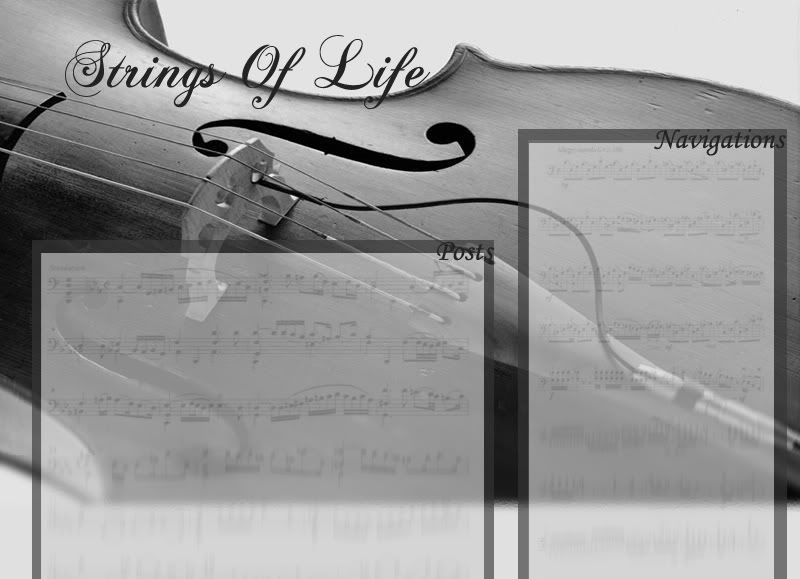 Profile
[Name] Sherlyn
[Age] 16
[Location] S'pore
[Sk0ol] bps,ftpps,wss,BS@NP(:
[EgG-CrAcK] 24 oct(:
[AbT mE]ballerina
[AbT mE]LATIN DANCER
[AbT mE]pianist
[Email]sherlyn_tsp@hotmail.com
[Lucky Colours!]red, pink

Archives
September 2006
November 2006
December 2006
January 2007
February 2007
March 2007
April 2007
May 2007
June 2007
July 2007
August 2007
September 2007
October 2007
November 2007
December 2007
January 2008
February 2008
March 2008
April 2008
May 2008
June 2008
July 2008
August 2008
September 2008
October 2008
November 2008
December 2008
January 2009
February 2009
March 2009
April 2009
May 2009
June 2009
Links
LAYOUT
4exp2'07
AK
Alex
Alicious
Amanda Lye
Amanda Yee
Bella
Benedict
Bryan
Cassandra
Caryn
Christina
Ck
Delia
Desmond
Dorcas
Evonne
Felicia
Fiona
Gabriel
Geraldine
Gwen
HAZEL
Hwee Suan
Jaleen
Jennifer
Jesselyn
Jia Wen
Jia Yen
Jinghui
Jonathan Ang
Josanne
Joseph
Jt
Jun Heng1
Jun Heng2
Kaiguan
Kenneth
Leona
LIYAN
Lynnette
Mr.Ng
Nicole
Nurul
Qaisar
Ros
Russell
Samantha
Serene
Shafiqah
Shana
Shanna
Sherene
Siti
Sofia
Siying
Steph
Suria
Sze Hui
Tze Hui
Wanqi
WGG
Xinyi
XIAO JUAN
Yasmin
Yijun
Yimei
Zend
My Friendster
Angeline
BA Envoys
Ben
Chee Siang
Fiona
Hannah
Liyana
Mattherine
Samuel
Serene
SweeSin
WeiTing
Xy
Yuloon
Brandon
Edna
Jolin
Joseph
Pamela
perfectpointe
perfectpointebk
Dailies!
BLOGGER
FRIENDSTER
YOUTUBE
IMEEM
FACEBOOK
Photos(:
Racial Harmony Day'07
Leonita's BDAE Party'07
Graduation Day'07
Prom/Grad Nite'07
Esplanade lib + Sakae
4e2 BBQ'08
Sentosa
Ferris wheel
Ben's hse!
4e2 gathering!
in msia!
bugis!
BMGTgroup.Starbucks
WoodlandsLIB
Dancecamp'08
LMSgroup@ourspace
Hi5wooo!LIB
Hi5wooo!LIBTopaz
Singfest day 1
Singfest day 2(1)
Singfest day 2(2)
Stacie Orrico
camwhore@ Pizzahut & lecture!
NPDS Beautyworld performance
AmazingRACE
Camwhore during ITB!
RedCamp
OBSE Workshop
Msiatrip dec'08
NPDS Xmas party & kbox!
Gathering at Jo's house
Countdown to the new year '09!
NPDS Sentosa outing feb'09
Stenphel's 18th Bdae!
Valentine's Day'09
SteamBOAT before exam!
NPDS Last day of exam#1
Show LuoZhiXiang!
Farewell party for Ms Liyan(BALLET)
NPDS ITfair outing!
NPDS PostComp(ECP)#1
Gossips!
You're Listening To...

Love Story - Taylor Swift
We were both young when I first saw you
I close my eyes
And the flashback starts
I'm standing there
On a balcony in summer air
See the lights
See the party, the ball gowns
I see you make your way through the crowd
And say hello, little did I know
That you were Romeo, you were throwing pebbles
And my daddy said stay away from Juliet
And I was crying on the staircase
Begging you please don't go, and I said
Romeo take me somewhere we can be alone
I'll be waiting all there's left to do is run
You'll be the prince and I'll be the princess
It's a love story baby just say yes
So I sneak out to the garden to see you
We keep quiet 'cause we're dead if they knew
So close your eyes
Escape this town for a little while
'Cause you were Romeo, I was a scarlet letter
And my daddy said stay away from Juliet
But you were everything to me
I was begging you please don't go and I said
Romeo take me somewhere we can be alone
I'll be waiting all there's left to do is run
You'll be the prince and I'll be the princess
It's a love story baby just say yes
Romeo save me, they try to tell me how to feel
This love is difficult, but it's real
Don't be afraid, we'll make it out of this mess
It's a love story baby just say yes
Oh oh
I got tired of waiting
Wondering if you were ever coming around
My faith in you is fading
When I met you on the outskirts of town, and I said
Romeo save me I've been feeling so alone
I keep waiting for you but you never come
Is this in my head? I don't know what to think
He knelt to the ground and pulled out a ring
And said, marry me Juliet
You'll never have to be alone
I love you and that's all I really know
I talked to your dad, go pick out a white dress
It's a love story baby just say yes
Oh, oh, oh, oh
'Cause we were both young when I first saw you
Wednesday, November 28, 2007
okay, by popular demands, i shall talk abt GIRLS at my workplace.:/
worked the night shift ytd.(: made 2 more new GFs.(: and we had to do the closing of the shop. oh my gosh, the kitchen was so slippery! i was so afraid tht i would fall.:/ i cant imagine how it would be lyk if i were to do the miscellaneous task alone. one of my frens nearly fell just OUTSIDE the kitchen. so can you imagine whn you're INSIDE the kitchen?:/

anws, i did my piano theory and practised piano today(: for once, i can do my theory easily:/ which is the filling the SATB notes using dominant 7th chords(: i finally understood this aft struggling thro last yr.:/ hahaha.

okay, thts all abt it! my life is just so boring.:/
Tuesday, November 27, 2007
nowadays, only
piano and work
are hovering ard in my mind. which im gonna include them in my schedule. yes, no gg out with frens!
bOO~
wait till i gt my pay den i'll use tht to finance my shopping desires(: im looking forward to it(:
im workg tml, dinner shift. shucks, i think thr's gonna be a lot of ppl as compared to the lunch shift. haiiz.. and will be workg for 2 shifts for thurs, fri, sat, sun. urghh. i hate tht. its especially bz during weekends! and i've yet manage to familiarize the menu and the abbreviations. they all looked lyk aliens to me. i wonder how im gonna be in a wk's time. maybe i'll be the one takg orders instead of clearing tables. haha!
in the mean time, i shall leave you all with ......
Sunday, November 25, 2007
started work ytd(: im workg as a waitress! alright, i shall not be so excited abt it. :/ aft all, it aint an occupation to be trimph abt.:/ but the pay was gd as compared to the other places, considering the location of the place(:
made some new frens(: they taught me some tips to serving the customers(: and thr's this guy who kept calling me "sheerrrrrrrrr-lynnn". omg, GOOSEBUMPS~ he sounded lyk _____ [fill in the blank]. but he sure made my day(:
Friday, November 23, 2007
heya! prom pics are up! i'd a hard time uploading them, you know. it took so long! hahaha. i love Melissa! she helped us make-up(: i thought she did a great job(; hahahhah. ok fine, enough of crapping.

PHOTOS
are
HERE
.(: ENJOY!

I was OFFICIALLY sick for the past few days. alright, FINALLY. cos once MAJOR exams are over, i'll fall sick DURING HOLS. so irritating! cant REALLY enjoy hols now tho. cos piano prac exam is coming up! *faints* and nxt up, in March i think, will be my ballet exam. and aft tht..... i'll be able to TEACH! YEAH! who wants to be my student? hahhhaha/

anws, i just copied some games frm Xj's thumbdrive to my com. hahahah. :/
Wednesday, November 21, 2007
went for my ballet cls(: it feels so great! we laughed, joked, danced, teased, acted etc.. they're such fun-loving girls(: went for the first cls and slacked for the 2nd cls.aft which, we went for the third cls which was my original cls.
and omg, the ele cls was so tough! they did double turns which is frm one corner to another. lol. sounds complicated.:/


MONDAY
the long awaited prom arrived!(: went to Hazel's hse in the aftnoon to prepare(: so excited.:/ and oh ya, the Calvin called the wrong Sherlyn. haha. tht is y i dont know wht is he talkg abt lol.
anw, back to the topic.. the prom night place was alright lar. not as bad as i thought it would be.:/ but the sad thing is, i DIDNT HAVE THE PHOTOS WITH ME! boooo~ yea, i know tht.): in the meantime, you can view the photos frm other blogs k. so sry.:/
the prom night was all abt takg pics and pics and more pics. haha. it was so fun.(;
and ohya, the Mr and Ms Whitleyan was erhmm ... surprising? hahaha.


TUESDAY
went out with Hazel, Xj and their pri sch fren(: haha. honestly, she looked lyk Ziying in the pic we took. hhaha. anws, we went Starbucks @ town area and talked for quite awhile.(: aft which, went to bishan to print our photos etc..(:


yups. thts all for these few days tho i had forgotten some details. hahah. my mind is lyk so blank now. :/ well, is tht supposed to be a gd thing? ahh.. wtv.:/
Thursday, November 15, 2007
went out with Hazel and Xj for the past few days(: we vcd marathon-ed, job-hunt-ed, shopped etc(: im dead beat now. hhaha. just went for an interview at Alexandra area(: tht lady was very nice. but can see tht she's pretty strict tho. anws, aft the interview, i went to the office building beside it to "visit" my aunt who is working thr(:
how nice if i could work thr(: hhaha.
anws, tht dumbdumb[thts what Hazel claims] din call any of us anymore! congrats for the freedom:/ ok, i guess i'd nth to blog anymore. im feeling lazy these few days.
yes, i cant wait for prom.(:
for the meantime, i shall leave you with our uniquely 4e2.........................
air-con! :/
Sunday, November 11, 2007
went for ballet today [FINALLY...] but our teacher wasnt free. so Ms Esther took over the cls(: went thro all the syllables work. it was so tiring! esp those allegro exercises.:/
and ohya, we used the theatre rm which had the DANCING MATS!(: hhahha. it was a lil rough tho. but no choice, have to get used to it.): and omg, i forgot a lot of work! esp my dance:/ 3 wks din go for cls alr. i feel so guilty:/
and guess what, Ms Chan came! she came into our cls for a while. and my cousin said tht she kept lookg at me dancing!(:hahhha. well, she took notice of me!(: lol.
ok, gtg!
Bye~
Friday, November 09, 2007
went central just now and saw those aunties line-dancing to the song Gimme More by Britney Spears. :/ thts .... so wrong. they're actually chging from oldies songs to pop music. trendy eh?:/
anws, din do much revision today.): conference-d with 2 of my cousins and a teacher in the morning. lol. and talked on the phone with XJ aft tht. i cant seem to stop talking with XJ all the times. lol. we'd so many things in common(: even our thoughts are similar(: and we ended up talkg for 1 hr or so cos my phone batt is dying. so yups(:
and i lovelovelove my mum. she's lyk the only mum in the world who asked me to go shopping whn im in the midst of examinations. lol. ok, enough of all those crap. :/
Bye~
omg. Hazel, you actually ganged up with him [confidential] to prank called me ytd. urghh.. a qns for you tho, how long had you been talkg to him for? loll. he's so bad lar. always make fun of me.BOO.
anws, we talked for ard 1 or 2 hours.:/ and i cant possibly reject their call tho.:/ [Hazel, dont tell him hor!:/] see! cant study alr. urghh. and they actually called me at ard 12 midnight - a time in which i CAN study. [ i know its a lil weird but sadly, thts the truth):]
im so gonna mug at least for today.:/ others are so carefree but here we are, mugging for just 2 more papers.hai..
Thursday, November 08, 2007
yups. baked cookies! lol. actually, i din baked these all by myself. i only helped out to make the shape of the cookies :/ hahaha. my bro did most of the job(: its very crispy and buttery.lol.
yummy~

Wednesday, November 07, 2007
changed blogskin! lol.. i love strings instruments!(:
Tuesday, November 06, 2007
went out with Xj, Hazel and Alison today(: we went bishan, amk and to the town.lol. im dead beat now. :/ both my ankles, as usu, aches ALOT. poor me): din really bought what i wanted tho. i bought a pair of pinkish rose earing and a pair of slippers. din manage to get a shawl and dangling earings tho.

at amk, a pair of earings caught my eyes. lol. its so elegant and sweeet! but it cost 35bucks. its so xpensive lar! ohohoh, and on our way to wisma, we saw the subaro or whatever challenge thingy. thr're 3 women thr and surprisingly, no guys! hhahaha. so what does tht proved? hhah. :/

anws, we went to ask for jobs too. actually, only one. haha. the manager is so humorous! at first, he din even know tht we're above 16 lar. and thr was a sudden silence among us. hah. anws, he kept jokin and suan-ing us. nonetheless, we suan-ed him too. an eye for an eye. :/ hahha. if only he was my manager.:/

im gotta go back to dance, soon. this wk, maybe. provided tht my wound wont hurt anymore. cos we're doing pointe this wk! (: i miss doing pointe
Monday, November 05, 2007
Hello(:

today's ss was alright(: Venice and sustainable development came out(: i did sustainable development. lol. coz the qns is exactly the same as what our teacher gave! so coincidental huh? haha. well, thts gd duh.
anws, went for my piano aft tht(: i played quite well today! (opps!:x) lesser mistakes than before although i havent touched my piano for lyk 1 or 2 wks. :/ i feel so guilty. i know i shldnt giv myself any reasons not to practise piano. sorry! ): i shall make up for tht cos thr're NO MORE PAPERS for this wk! YEAH! finally, a 1 wk so-called break! (:
oh, and the piece tht im playing had some German words which cannot be found even in my dictionary(as in German-English dict!)! so irritating. but the words are kinda cute tho. haha. let me show you some examples:
möglich, äußerst
. they're such a cutie.(:
and guess how much is the exam fees for the recital diploma? 600+ bucks! its soooo xpensive! :/ and i reckon i will take tht exam in 2 years' time which means the fees will INCREASE.*faints* provided if i manage to pass the grd8 exam, tht is.:/ srsly, i dont have much confidence. my sight readg and aural skills are so BAD. hai..
Friday, November 02, 2007
i HATE phy. the paper was so tough! tougher than chem. im stuck at almost all the qns. and i end up havg several answers. :/
geo was tough too. urghh. have to mug for my ss to pull up for my ch. venice! =x

math was alright. i want double a1s! (= hahaha. and ohya, chi! im so lucky lar. the only topic tht i focused on came out for compo! haha. and i have to agree tht the end-of-yr papers are easier than the mid-yr papers.(:

practised my pointe work last week. and guess what, i hurt my feet. dont know why, my skin tore [it seems pretty deep :/] .. and now, i can see a dent on my feet. ): its gross and it hurts. ):

ohya, i walked to my grandpa's hse today with Liyan and Phyllis(: its nice to take a walk ard in such a cool weather(:
Get awesome blog templates like this one from BlogSkins.com
Get awesome blog templates like this one from BlogSkins.com