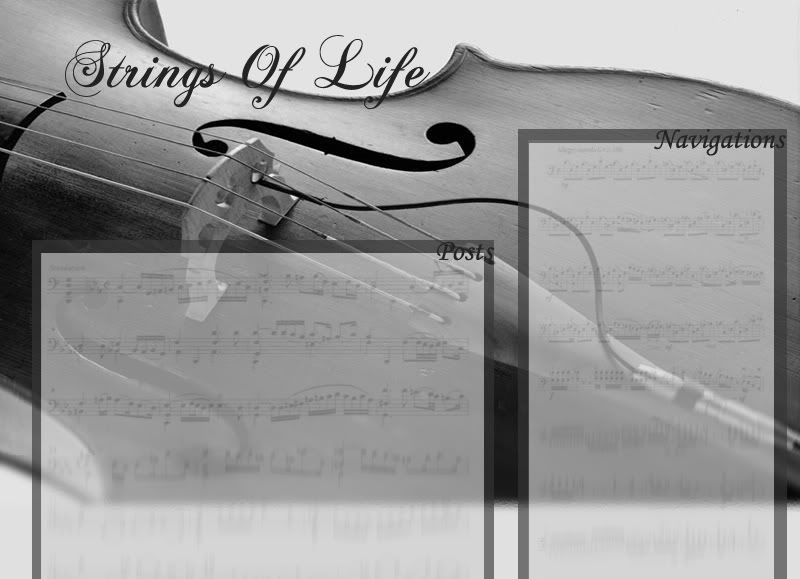 Profile
[Name] Sherlyn
[Age] 16
[Location] S'pore
[Sk0ol] bps,ftpps,wss,BS@NP(:
[EgG-CrAcK] 24 oct(:
[AbT mE]ballerina
[AbT mE]LATIN DANCER
[AbT mE]pianist
[Email]sherlyn_tsp@hotmail.com
[Lucky Colours!]red, pink

Archives
September 2006
November 2006
December 2006
January 2007
February 2007
March 2007
April 2007
May 2007
June 2007
July 2007
August 2007
September 2007
October 2007
November 2007
December 2007
January 2008
February 2008
March 2008
April 2008
May 2008
June 2008
July 2008
August 2008
September 2008
October 2008
November 2008
December 2008
January 2009
February 2009
March 2009
April 2009
May 2009
June 2009
Links
LAYOUT
4exp2'07
AK
Alex
Alicious
Amanda Lye
Amanda Yee
Bella
Benedict
Bryan
Cassandra
Caryn
Christina
Ck
Delia
Desmond
Dorcas
Evonne
Felicia
Fiona
Gabriel
Geraldine
Gwen
HAZEL
Hwee Suan
Jaleen
Jennifer
Jesselyn
Jia Wen
Jia Yen
Jinghui
Jonathan Ang
Josanne
Joseph
Jt
Jun Heng1
Jun Heng2
Kaiguan
Kenneth
Leona
LIYAN
Lynnette
Mr.Ng
Nicole
Nurul
Qaisar
Ros
Russell
Samantha
Serene
Shafiqah
Shana
Shanna
Sherene
Siti
Sofia
Siying
Steph
Suria
Sze Hui
Tze Hui
Wanqi
WGG
Xinyi
XIAO JUAN
Yasmin
Yijun
Yimei
Zend
My Friendster
Angeline
BA Envoys
Ben
Chee Siang
Fiona
Hannah
Liyana
Mattherine
Samuel
Serene
SweeSin
WeiTing
Xy
Yuloon
Brandon
Edna
Jolin
Joseph
Pamela
perfectpointe
perfectpointebk
Dailies!
BLOGGER
FRIENDSTER
YOUTUBE
IMEEM
FACEBOOK
Photos(:
Racial Harmony Day'07
Leonita's BDAE Party'07
Graduation Day'07
Prom/Grad Nite'07
Esplanade lib + Sakae
4e2 BBQ'08
Sentosa
Ferris wheel
Ben's hse!
4e2 gathering!
in msia!
bugis!
BMGTgroup.Starbucks
WoodlandsLIB
Dancecamp'08
LMSgroup@ourspace
Hi5wooo!LIB
Hi5wooo!LIBTopaz
Singfest day 1
Singfest day 2(1)
Singfest day 2(2)
Stacie Orrico
camwhore@ Pizzahut & lecture!
NPDS Beautyworld performance
AmazingRACE
Camwhore during ITB!
RedCamp
OBSE Workshop
Msiatrip dec'08
NPDS Xmas party & kbox!
Gathering at Jo's house
Countdown to the new year '09!
NPDS Sentosa outing feb'09
Stenphel's 18th Bdae!
Valentine's Day'09
SteamBOAT before exam!
NPDS Last day of exam#1
Show LuoZhiXiang!
Farewell party for Ms Liyan(BALLET)
NPDS ITfair outing!
NPDS PostComp(ECP)#1
Gossips!
You're Listening To...

Love Story - Taylor Swift
We were both young when I first saw you
I close my eyes
And the flashback starts
I'm standing there
On a balcony in summer air
See the lights
See the party, the ball gowns
I see you make your way through the crowd
And say hello, little did I know
That you were Romeo, you were throwing pebbles
And my daddy said stay away from Juliet
And I was crying on the staircase
Begging you please don't go, and I said
Romeo take me somewhere we can be alone
I'll be waiting all there's left to do is run
You'll be the prince and I'll be the princess
It's a love story baby just say yes
So I sneak out to the garden to see you
We keep quiet 'cause we're dead if they knew
So close your eyes
Escape this town for a little while
'Cause you were Romeo, I was a scarlet letter
And my daddy said stay away from Juliet
But you were everything to me
I was begging you please don't go and I said
Romeo take me somewhere we can be alone
I'll be waiting all there's left to do is run
You'll be the prince and I'll be the princess
It's a love story baby just say yes
Romeo save me, they try to tell me how to feel
This love is difficult, but it's real
Don't be afraid, we'll make it out of this mess
It's a love story baby just say yes
Oh oh
I got tired of waiting
Wondering if you were ever coming around
My faith in you is fading
When I met you on the outskirts of town, and I said
Romeo save me I've been feeling so alone
I keep waiting for you but you never come
Is this in my head? I don't know what to think
He knelt to the ground and pulled out a ring
And said, marry me Juliet
You'll never have to be alone
I love you and that's all I really know
I talked to your dad, go pick out a white dress
It's a love story baby just say yes
Oh, oh, oh, oh
'Cause we were both young when I first saw you
Saturday, January 31, 2009
Okay. Pictures time! haha. This is taken while we were eating Sakae Buffet. A really RANDOM outing. It took place just because my lesson on Friday ends at 12 and I decided to go studying with Brandon. Joseph came a while after I met Brandon. The 2 lucky guys, having NO lessons on FRIDAY. What a good life.
Haha, I have no idea why he did the 'sad' expression. lol. But he looks like he's kissing the lemon. hahaha.
haha. We took turns to take picture with that lemon.
He started with the lemon thingy. haha. I didn't realise that he has such small eyes. hahaha!
Salmon sashimi! ---> Joseph's favourite.
haha. Brandon kissing the salmon. He's trying to act as some food gourmet with the 'GOOD!' expression. haha. Too bad, I don't eat raw foods.
haha, I'm on the bus now. It's pretty cool cos there're actually internet here. haha. Anyway, this afternoon was mad. Our OBSE group were rushing through our project which is due this afternoon. Stayed back for a while after my CATS lesson. After that, I went to meet Brandon at Tampines. Supposedly to study. But we ended up eating Sakae buffet and shopping. Oh and Joseph joined us too! haha. Studied a little at the library and Brandon and Joseph left me alone there! humph! Anyway, I am on my way to Orchard which is taking damn long. Luckily I got my lappie with me. Kk, I shall continue blogging when I got home. Ciao.

Thanks people for your encouragement. I'm feeling better now. Yes, they're never left me. They're in my heart always.
Tuesday, January 27, 2009
Happy CNY to all.
Sorry Lina and Angel for the 'cold' sms the other day. I was really stressed up by the projects and all. I wasn't in the mood to celebrate CNY either (not that I CAN celebrate.) Sorry for not replying some of you guys' msg 'cos I just don't know how to reply. Time passes so fast, in just a short 2 years, I'd lost so many of my loved ones. One after another.. It's really not a time where I can celebrate, the mood is just .... not there, and I'm sure that it must be harder for my parents. I don't know how can they handle it cause I'm pretty sure that I can't. I missed them so much and everything seemed so different as before. I still remember those words that they said to me which really touched my heart. Thinking back, I really wish that I could do something more for them but...
I'm in no mood to blog any further. So I shall leave you guys with some pictures which we took last Saturday's dayout with envoys peeps..
Tuesday, January 20, 2009
Oh my goodness!!!! I just got a shock of my life. remember the damn difficult stats paper that I said I screwed up? I actually got like 50/60 la! I was damn shocked can! I thought I'm gonna fail this paper. haha. Yay!


Anyway, I did some emcee duty today. I was supposed to introduce the speakers to the audience for the EDvance event in school. EDvance is an event whereby the lecturers from universities to Ngee Ann Polytechnic to tell our students more information about their school. It was pretty boring because I'm in charged of the Engineering faculty. It wasn't my thing. haha.


(Okay, I know this post was somehow delayed. pardon me(:)
Finally, BCOMM is over. I was so panicky yesterday cos I suddenly have no idea what to present. I was damn scared that I kept ranting to Sheng Ming. haha. Thanks man!



Yesterday was ballet mock exam. I received a WOW compliment from Mrs Ruby. I was so shocked when she asked me to demonstrate the barre work to the class. This is what she said "Sherlyn, you're one lucky girl who has great flexibility and techniques. I am sure that you will pass the elementary exam(to pass this exam is pretty tough) if you were to go for exam this March. But you're one girl who can score for the exam and I'm gonna push that." I was elated to hear that! I was so honoured, considering that she is a very strict teacher! Awww.



It's pretty ironic that Ms Liyan is not gonna teach us after this term:( Ms Evan will be taking over us. My impression of her is her ACHES! omg! Her aches are damn nice, very flexible. haha. But I'm so gonna miss Ms Liyan:S
I aspire.... to be Polina Semionova! She's so gorgeous! Her pointe is WOW.
Thursday, January 15, 2009
I think I'm dying soon. Projects are killing me! I need more sleep, serious. I'd been so tired these days. I feel so sian-ed already. Now, I just feel like lying on my bed and SLEEP. Unfortunately, I can't. Projects are taking half of my leisure time, the other half is taken by some school events. So how am I gonna squeeze out time for my dance and piano? I need better time management and also rest management(if there is one).


Things that I'd to do:
- ITB part 1 project due on Sunday
- Ballet Mock Exam on Sunday
- BCOMM individual presentation on Monday
- Presenter for some event on Tuesday
- MIEC project due on Wednesday
- OBSE presentation due on Thursday
- BCOMM oral presentation on the following week
- ITB part 2 project due during Chinese New Year
- OBSE report due after Chinese New Year



Ha-ha, what a "nice" list of things I gotta do. I can predict myself in hell in the next few weeks already. This Chinese New Year, I'm gonna stay indoors to mug for projects and revision. After-all, due to some reasons, I can't celebrate Chinese New Year this year too.
Okay, I feel like sleeping now even though I haven't touch ITB yet. My eyes are threatening to close already. I think I'll do them tml after my JAE duty. Hopefully, I won't be too tired by then(:
Wednesday, January 14, 2009
I feel so dumb today. I fell down when I was alighting from the bus. I have no idea how did I do that. All I know is that, I'm stepping out of the bus and the next moment, I found myself on the floor. So embarrassing! Luckily there was this lady who helped me up. She's so nice! She was so worried about me when I was about to fall again when I finally get up. I sat at the bus stop for a while to calm myself down (I was kinda in shock after I fell.)


Now, I can't even walk properly. I'm like limping while walking. My wounds on my left calf and my left elbow are starting to swell up. If anyone were to bump into them, I'm so gonna kill that idiot. Scratches and blue-blacks are everywhere especially on my legs. Eww, I feel so disgusted when I see my wound on my calf. Its kinda indented la. Omg, damn disgusting. :S I hope there wouldnt be any infection *cross fingers*



Anyway, THANKS Ruslan and KaiJun for helping me out during JAE duty today. I felt so well taken care of. (Well, except that SOMEONE insisted in asking me to open the door for him even after knowing that I fell. Humph.) Thanks for holding the door for me and helping me replenish the water and brochures(: The Student Services staffs were so nice. They helped me apply ointment after I went to clean my wounds. That's so sweet! :)



Okay, I better head off to bed now. I'm in demand for sleep! Goodnight peeps!(:
Wow, I feel so refreshed after taking a shower. Managed to give Brandon a surprise birthday party today. Smashed him with whipped cream and cake. haha. And yes, I wasn't spared either. Brandon caught me from behind and smashed whipped cream on my face and my hair and my shirt. Guess what, I think I'm the only one who got smashed the most la. Stupid Brandon. Haha. Anyway, it was really fun though I smelled like a cake after that.
Oh, I saw my PRIMARY schoolmate today in school! I was super uber shocked to see her la. I could barely recognise her! hahah. Chatted with her for a while and yeah, it reminds me of those times where we will sit at the benches and gossip. haha. I still can't forget the yummy foods they sold in the canteen. haha.
Okays, some Open House pictures below! haha. Yay, I think from every event that I went to, I made new friends and also getting to know my friends a lot better. Isn't that a joy? haha. For me, I enjoyed doing duty at the Open House a lot cos I get to talk non-stop. haha. HOWEVER, I kinda screwed up my Business Statistics test on Monday. I didn't study much for the test cos of Open House:( Chionged through half-a-day on Sunday after my dance. I was soooo tired that I fell asleep every now and then while studying:(
Gifford! What a cute expression he have here. BIG EYES. haha!
Kiewu!
My fellow envoysmates!(:
My darlings! haha. They're so cute, I love them so much(:
I missed them so much! My guides juniors! hahaha.
ENVOYS! <3
Tuesday, January 13, 2009
Thursday, January 08, 2009
Hey yo!

Alright, emceeing wasn't THAT bad. In fact, I enjoyed myself today! Well, at least I did something different this time round. Haha. Its fun to make a change sometimes. It makes life more interesting, ain't it? haha. Oh, Illias, if you're reading this, I have NO idea which archives you're talking about. haha. And omg, you actually went through all my archives? Can you spare me some of your time pleaseeeeee? (fyi, he actually asked me why I changed my hairstyle in 2006.)



Deejay-ed after emceeing. It was quite slack but fun cos I get to talk to a lot of people and also to give out the presents. haha. How I wish I could get one of the sweater too! Or movie ticket, or iPod Nano. hahah. Anyway, all secondary school students! Come on down to Ngee Ann Polytechnic if you want to get a chance to win attractive prizes such as products and vouchers from bodynits and iPod Nano 8GB! Or you can find me in the School of Business and Accountancy. haha! Oh, get a booklet from us too cos I'm in one of the pictures! hahaha.



Anyway, dance was F U N as usual. Michelle was so sweet like always. She's really very sweet! The way she gave a pat on my hair. Aww! Thanks for understanding my situation. I feel really bad to be a 'burden' to all of them:X
Didn't eat supper with the guys because I was really very tired. Today had been a really tiring day. Nonetheless, I'd enjoyed myself even during my presentation. I love our OBSE tutor man! :) She's so cute! hahah.
Wednesday, January 07, 2009
Oh my goodness! I'm so excited/nervous/stressed/looking forward to tml!

Event: Ngee Ann Open House!
Yay, I'm gonna emcee for the first time in my life tml! hahah. I hope it'll be a very good experience for me(: But then, I don't know what to say! :S I'll have to drill up my product knowledge NOW. Hopefully, I can manage to get them into my head though. haha. My emcee partner and the DeeJay and I would be doing some WOW starting tml. haha. I can't wait man!


Oh, you know what? I forgot to bring my phone out today AGAIN. It has been the 238594867 times already. Now, I've gotten used to a day without my phone around. Maybe, it's a good thing. But not on important dates though. haha.


It'd been crazy these days. Had been rushing through projects, preparation for Open House tml and the upcoming tests. I can bury myself in the SEA OF BOOKS already. It's just the beginning of the term but yet, everything's so rushy. But the good thing is, there's only 6 to 7 weeks this term! A short term indeed.(:



Anyway, Brandon gave me a shock just now. He gave me a call this afternoon but I left my phone at home so my dad picked up the phone. Guess what? He told me that the moment my dad picked up the phone, he said 'hey DEAR!' Oh my GOSH! I really thought it was the truth you know! But anyway, it was a lie. -.- I still can't believe that I actually believed what he was saying. -.- I'm so not gonna get cheated by him again. hopefully.
Saturday, January 03, 2009
Okays, NPDS cum SPDS xmas pictures are up! And also not forgetting the kbox outing before that! haha. I'm like lack of words to say now. So I shall let the pictures do the talking then!(:
Cam-whored with Edna darling #1!
#2
#3
#4
#5
Cam-whored #1
#2
#3
#4
#5
#6
Yes, we bought the same tees! A total of 9 tees! $90! The boss must be very happy with us. hahaha.
GIRLS @ the NPDS cum SPDS xmas party!:D
Geraldine. Cecilia. Sherlyn!
Ain't my hair LONG? :D
The reds!
Green green red red black. haha!
Bugis! GIRLS outing(:
Toilet! LOL. Btw, the toilet sucks. I don't know why but we decided to go to another one instead. haha.
In the toilet! hahaha. I think we love the toilet so much. hahah!
I'm eating and singing! This proves that GIRLS can multi-task! hahah. Well, except for XY that is.
Get awesome blog templates like this one from BlogSkins.com
Get awesome blog templates like this one from BlogSkins.com